Are you at a crossroad, unsure of your next steps? Or do you feel like a missing piece of the puzzle is holding you back? Perhaps you yearn to lead a more spiritually guided life. ALIVE Ibiza is designed for individuals like you, ready to explore and embark on a path of self-discovery and empowerment.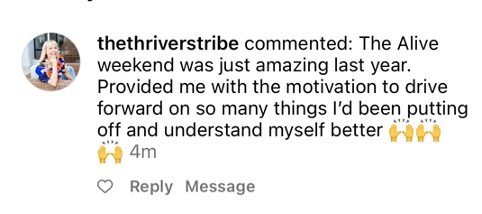 If you're tired of feeling stuck in a job that lacks meaning and purpose, working tirelessly with no fulfilment, struggling with finances, battling self-image issues, or finding yourself caught in self-sabotage, it's a sign that you are disconnected from your true self. ALIVE Ibiza brings together a community of real people, all seeking to fulfill their potential and be inspired to greatness through a holistic exploration of the mind, heart, and soul.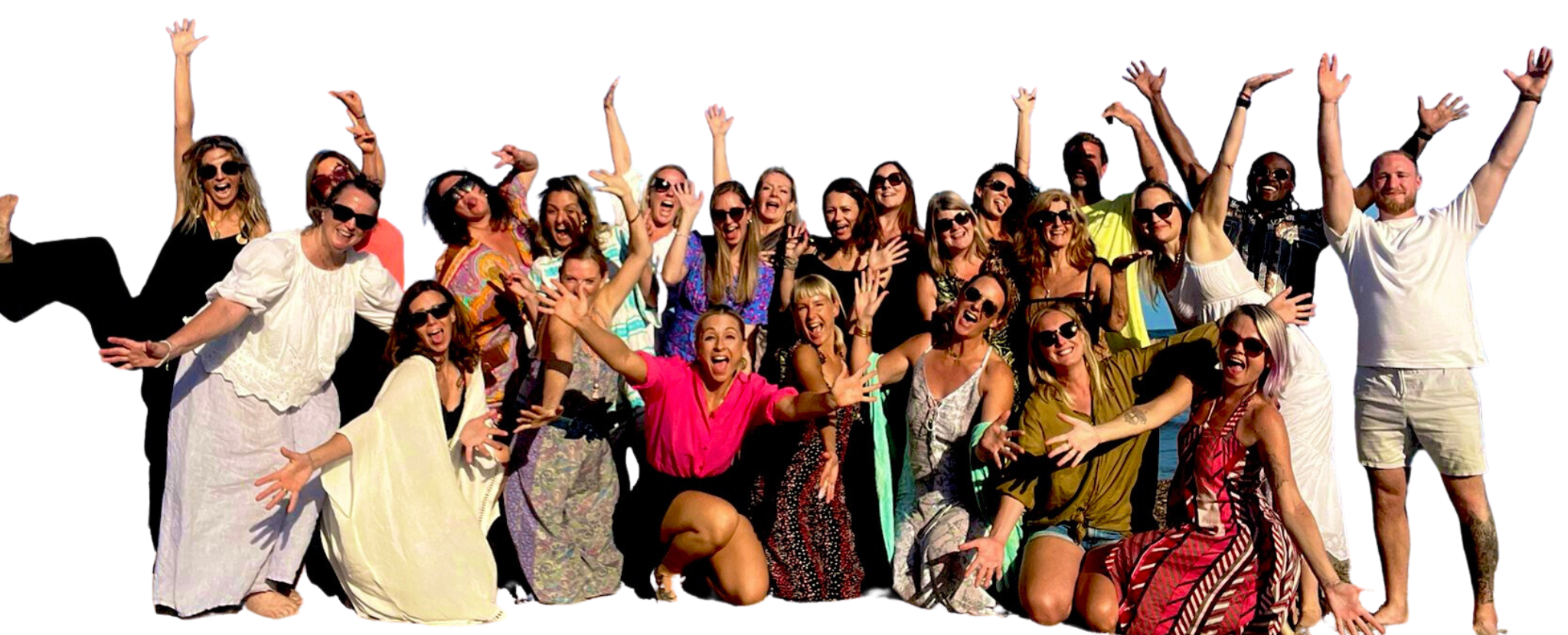 ALIVE Ibiza is your gateway to a better life, offering a holistic approach to personal growth and transformation. Through powerful talks, guided meditations, breathwork, and proven life coaching tools, you'll embark on a two-day journey to answer three crucial questions:
During the event, you'll delve into various areas of personal development, including:
The Venue: Santa Eulalia, Ibiza

ALIVE Ibiza is hosted in the picturesque town of Santa Eulalia, directly on the beach. Immerse yourself in the tranquil setting of the Secret Garden, where you can kick off your shoes, feel the sand between your toes, and let the warm autumn breeze nourish your soul. Nature becomes your companion, inspiring, soothing, and healing you as you prepare to reintegrate into your everyday life.
Envision a Russian Doll. Just like a Russian doll, ALIVE Ibiza peels back the layers to reveal your true self. Each session removes a layer, guiding you towards your authentic core. As you progress, you'll uncover the unbreakable essence of who you truly are, free from the hollow layers that have held you back.
Join us at 9:30 AM for a grounding ritual, preparing your mind, heart, and soul for the day ahead. Throughout the event, expect a dynamic mix of laughter and tears, moments of deep reflection and writing in your journal, guided meditation, and engaging conversations. This unique experience breathes new life into the areas of your life that need it most.
07:45 - 08:15
(Optional) Sunrise Sea Swim
09:00 - 09:15
Registration and Morning Rituals.
09:15 - 11:30
Session One:
Letting go of living small, to allow yourself to live big and create an exciting vision for the future.
11:30 - 12:30
Session Two:
Unlocking your personal core values to align with what really matters to you.
12:30 - 14:00
Lunch
Explore the beachfront location.
14:00 - 15:30
Session Three:
Setting boundaries to overcome people pleasing and live a fulfilling life that you love.
15:30 - 16:00
Break
16:00 - 17:00
Breath Work:
The Breath Work Queen will guide you to connect back into your body through her transformational breath work.
17:00 - 18:00
Live Coaching and Reflection:
During this time there will be an opportunity to be coached live by Lydia. You will also reflect on and share your experiences from the day.
Meet Lydia Kimmerling and The Happiness Explorer Team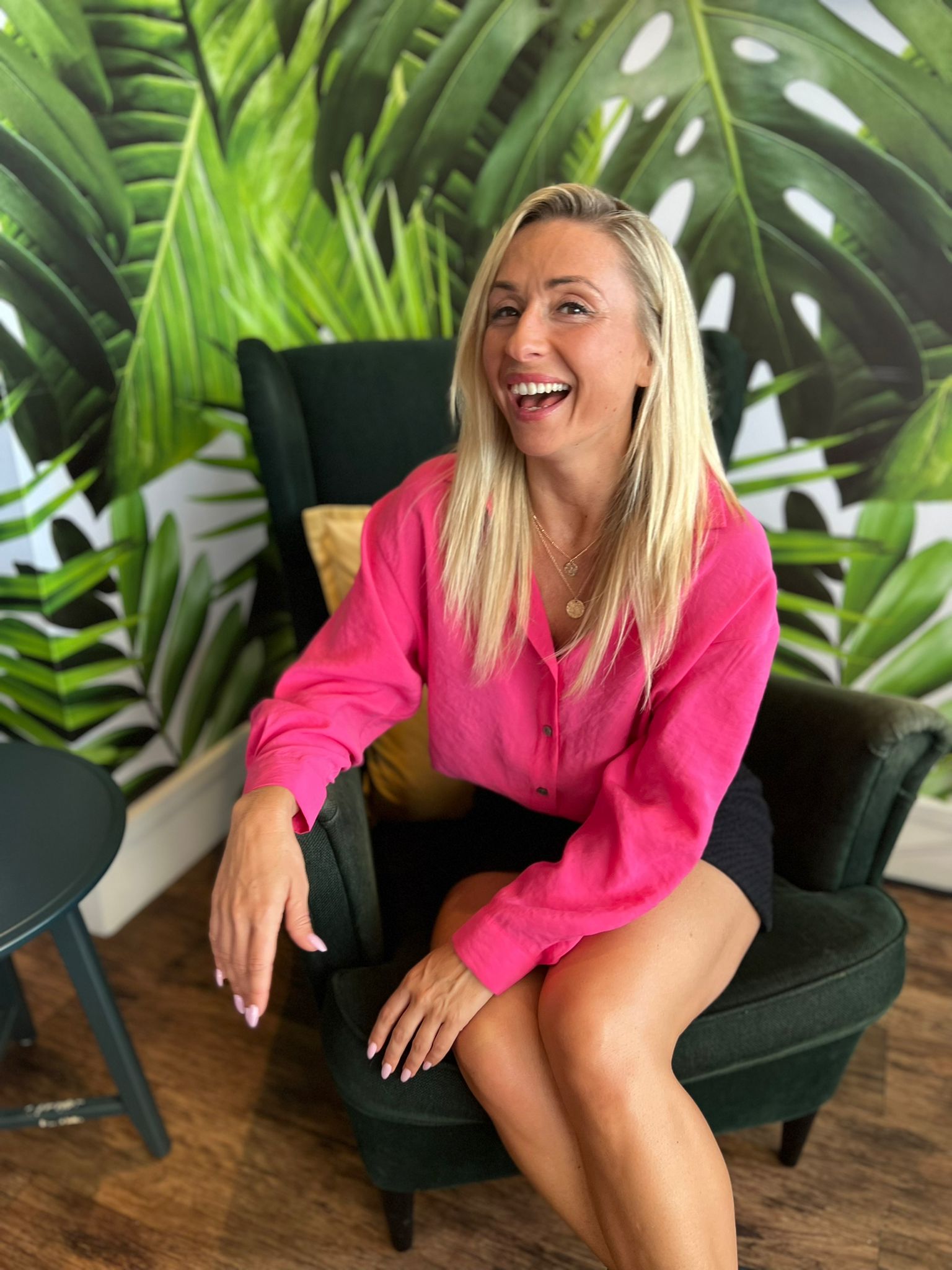 Hi, I'm Lydia Kimmerling, the founder of The Happiness Explorer, a master life coach, and energist. I believe in the inherent happiness within each individual and advocate against feeling trapped in life's circumstances.
In 2010, I hit rock bottom, sobbing and desperately seeking answers to what would truly make me happy. That moment marked the realization that I hadn't taken full responsibility for my own happiness.
I was caught in a never-ending waiting game, believing that external achievements or changes would bring contentment. But no matter what I accomplished, it was never enough. Determined to find true happiness in the present, I embarked on a journey of self-exploration. Since then, my life's purpose has been to empower others to create better lives.
My superpower is my energy, enabling me to identify and address what holds you back while nurturing unbreakable self-belief.
I'm thrilled to show you the profound aliveness you can experience. Will you join us?
Invest in Yourself, Embrace Your Aliveness
ALIVE Ibiza is your opportunity to unlock your true potential, heal hidden wounds, gain clarity of thought, and find the courage to take inspired action. Imagine a life where your heart is full, your mind is clear, and you confidently embrace the path that leads to your dreams.
Don't settle for less when more is within your reach. Join us at ALIVE Ibiza, and together we'll embark on a journey of self-discovery, transformation, and lasting empowerment.
Register now and awaken the extraordinary within you.
Choose the right package for you
Transformative 2-day event in Ibiza

6 x Inspiring group coaching sessions
Private 1:1 coaching sessions

Brunch & Dinner with THE team
The event includes everything outlined in the itinerary.
What's not included are flights, accommodation, food or drink.