Discover what working with Lydia will do for you
Has life been tapping you on the shoulder for a while now, nagging you with an unsettled feeling that just won't go away? Something feels like it's missing, but you can't put your finger on what that is? It's overwhelming. If only you could figure out what to do, then you could stop feeling so stuck, create a plan, and move forward.
Does this sound familiar?
👉🏻  You want to feel really passionate and fulfilled
👉🏻  You want to have more meaning and purpose
👉🏻  You want to ooze inner confidence and courage
👉🏻  You want to feel calm grounded and balanced
Have tried getting there alone but you're going around in circles?
Start creating and living the life that you want! Get clear on who you are and what truly matters to you, and develop a clear strategy for achieving your goals and gain the confidence to go after them.
Working with me you will...
🎯 Discover your direction to move forward
⚡️ Stop overthinking and take action
🙌🏻 Grow confidence to believe in yourself
❤️ Create a life you feel excited about
Oh my goodness, working with Lydia has changed my life, it's amazing. I felt I was stuck at a crossroad, my head hurt from searching for answers. It's helped me to piece everything together so that my direction is clear and I feel confident taking steps to move forward. I'm so much more confident, I know exactly what I want to do and where I want to leave. My boyfriend even proposed to me!
Sarah McDonnell
My life has genuinely been transformed, and it's not just a coincidence. I have bought a house, moved country, been promoted, got my dream job, and above all, I now know exactly what I want from life. Lydia helps you to realise that you CAN lead the life of your dreams if you put your mind to it.
Sophie Richardson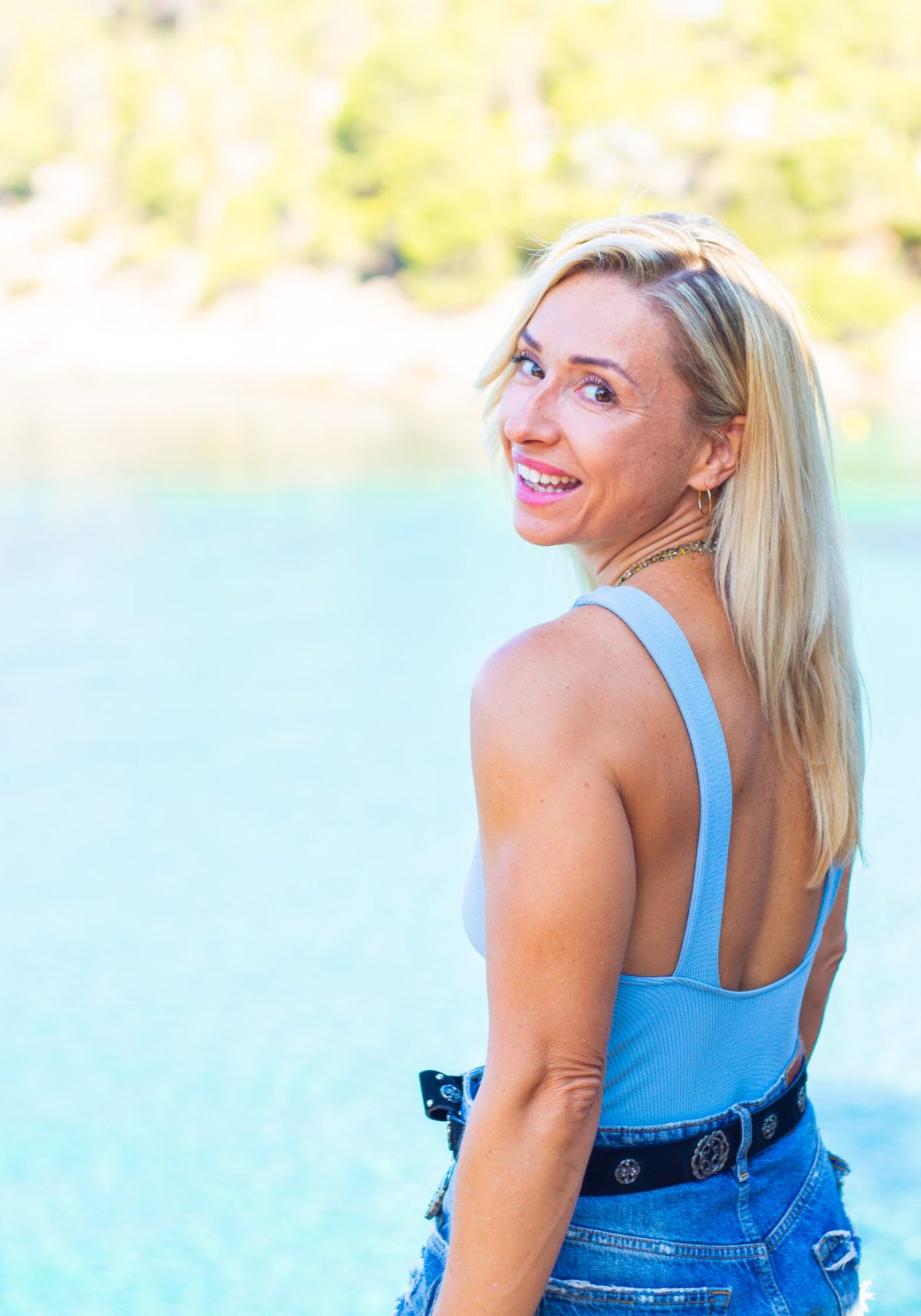 Hello, Happiness Explorer!
I'm Lydia Kimmerling, CEO and Founder of The Happiness Explorer™, a master certified life and business coach, educator, and motivational speaker.
It feels amazing to start my bio with this, however, ten years ago it would have said–broke, jobless, receiving benefits, crying every day, and asking, "Is this it?".
Since then I've been featured in the press, spoken to hundreds of people, been named "guru to watch" by The Times, created a six-figure business, lost nearly two stone, and am living in Ibiza, the location of my dreams.
I've been coaching for over 10 years now and, during this time, I've been dedicated to exploring what makes me truly happy and helping others to do the same. One thing I know for sure is that your true self is happy, and no matter what desire you have for yourself in the future, discovering your true self first, is what creates the life you're longing for.
If you feel like there's more out there for you, it's because there is.
I will help you to find your MORE.
YOU MIGHT HAVE SEEN ME IN: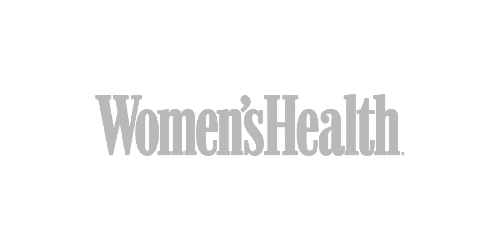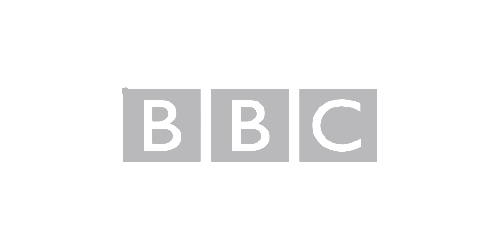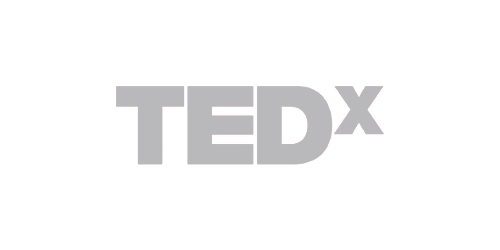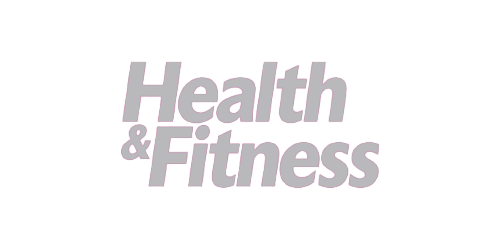 Join me for this 75-minute sessions as we deep dive into who you really are what you really want for your life.
Uncover the fear that's secretly sabotaging you and start taking positive action.
Whether you feel stuck, lost, in need of clarity, motivation or direction, this highly focussed, revealing and life-changing time together will kickstart huge transformation in your life so that you stop asking "Is this it?" and start saying "This is it!"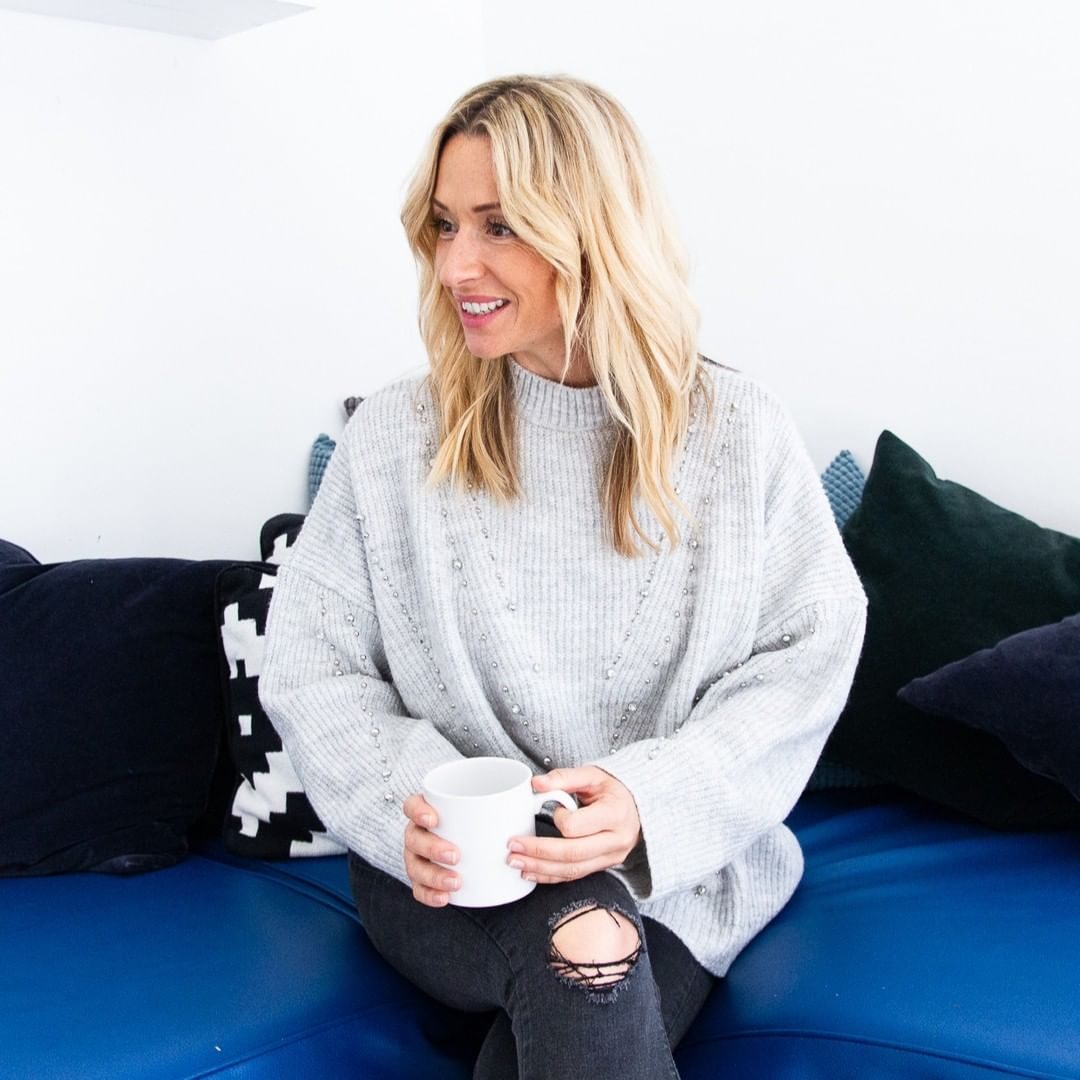 Prepare for session with access to Lydia's comprehensive and revealing, The Happiness Explorer, Life Analysis Quiz

Experience 75 minutes of deep self exploration, via zoom using video, with Lydia Kimmerling, Master Life Coach

Take action with the plan outlined and agreed together in session, which is also outlined and sent via email

Keep growing long after your session with your personal 10-minute meditation delivered in session and sent to you as a recording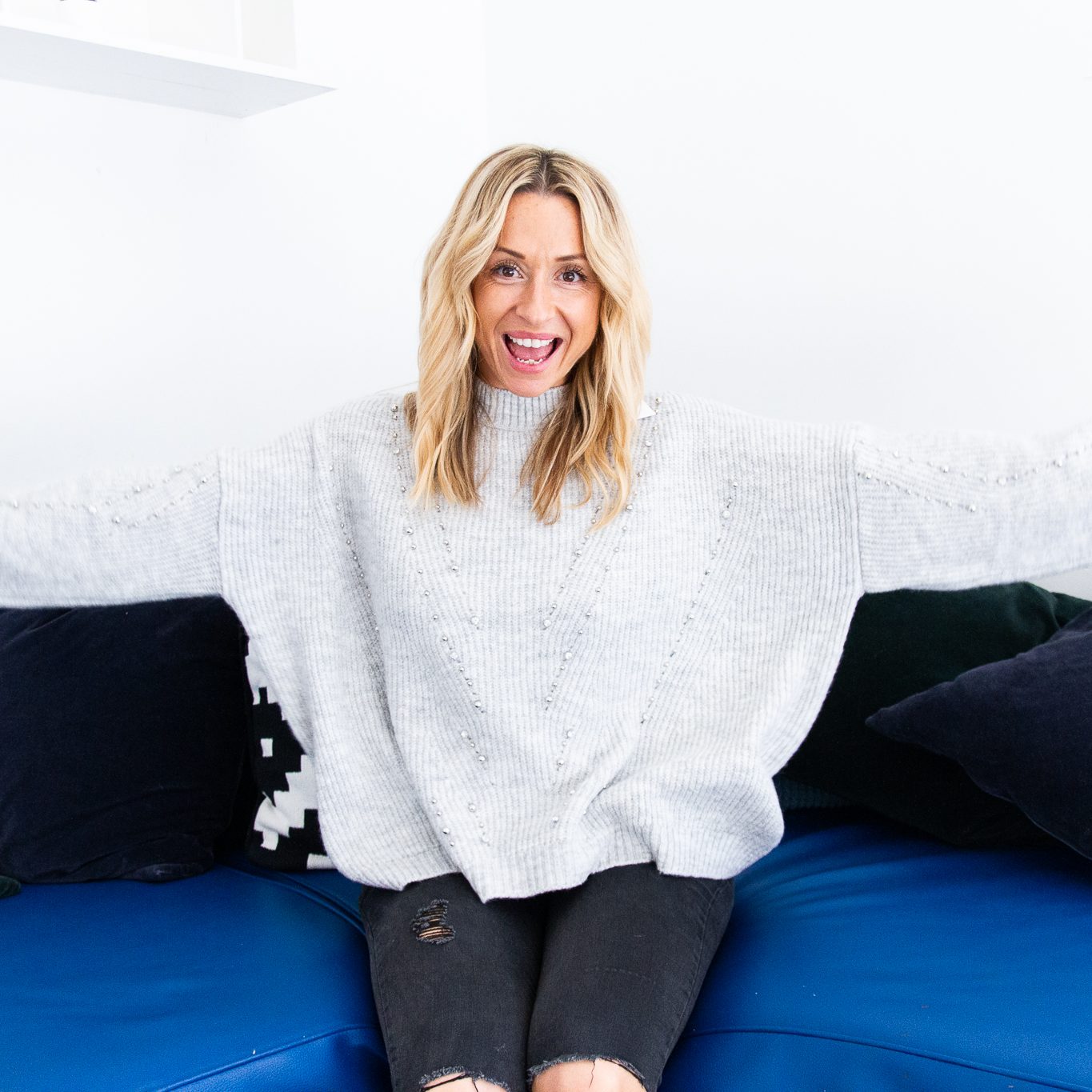 This is perfect if you have a specific goal in mind and you are looking for a change in direction.
Do you want to stop wondering if there is more out there for you and finally discover what is waiting for you?
Fill your life with passion, purpose, self-worth, confidence and contentedness. 
Together, we will gain clarity, create a clear action plan and build a positive mindset that will help you create a life you love 
Six x 60 minute reset coaching sessions where together we set the focus based on what's been meaningful for you from The Happiness Reset and what needs to be addressed to move you towards your goal.

Six weeks of priority coaching partnership with Lydia which includes WhatsApp communication outside of session and at times, daily accountability to show up as who you want to become.

14 recordings for you to delve into outside of session that re-programme your thinking and educate you on how to change your life.

A downloadable and easy to use app that holds the programme and can be revisted anytime.

Proven life coaching tools and exercises shared with you for your growth and progression
3 x Monthly Instalments
£699
Quitting your 9-5 to start a business
Loving the person reflected in the mirror
Connecting to higher self and intuition
Giving up sugar, smoking or alcohol
Getting a surprise dream promotion
Overcoming stress to sleep like a baby
Finding your soul-mate and falling in love
Mastering your mind to think positively
Falling pregnant after years of trying
Finally making the money you deserve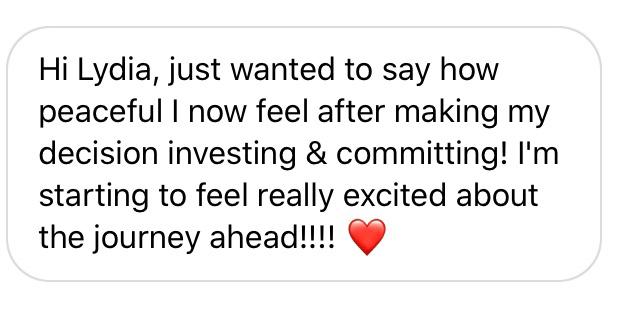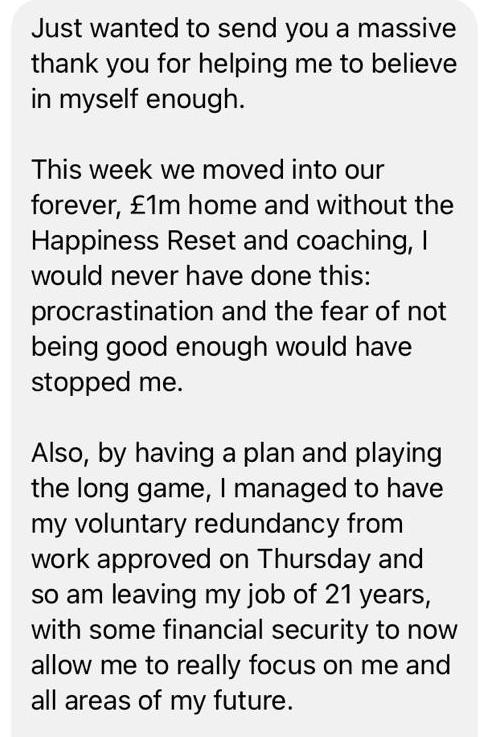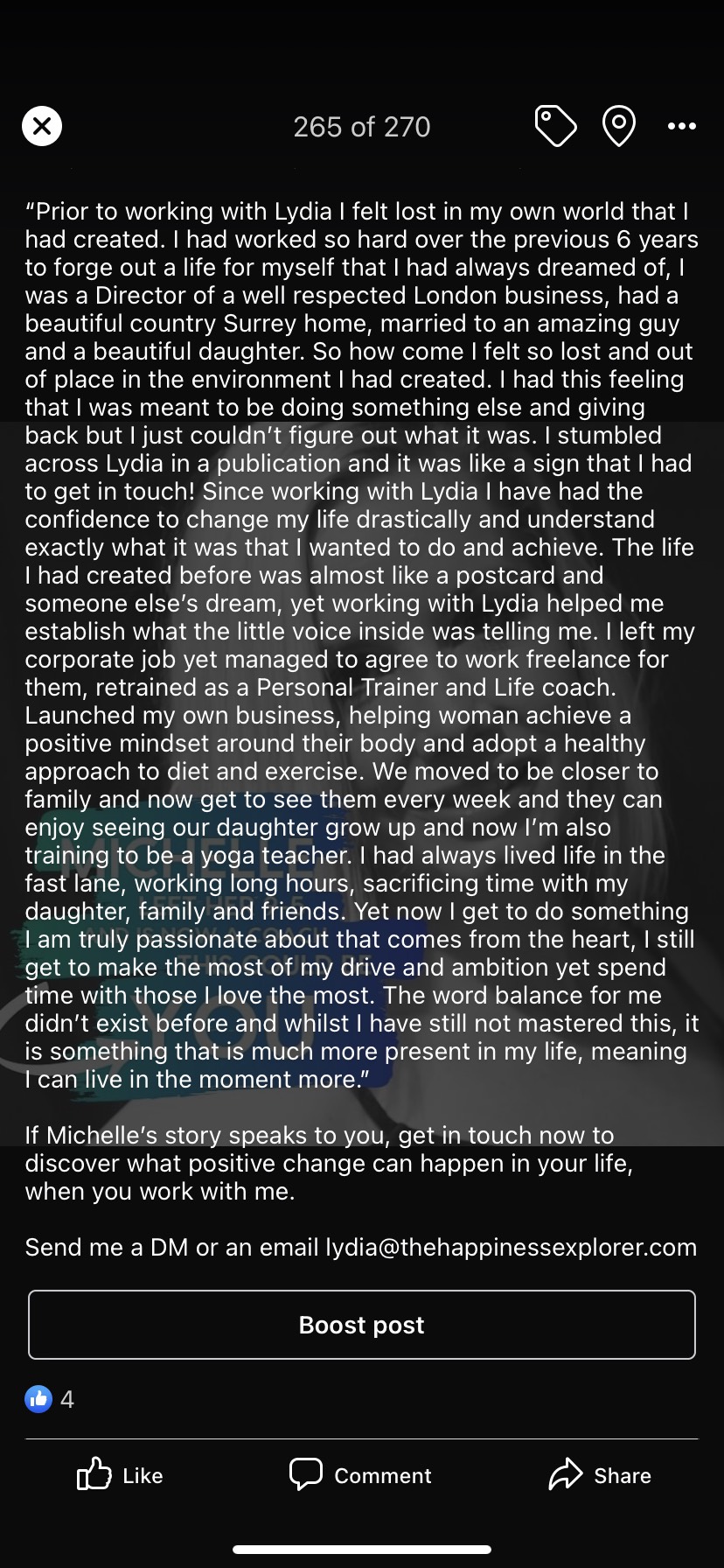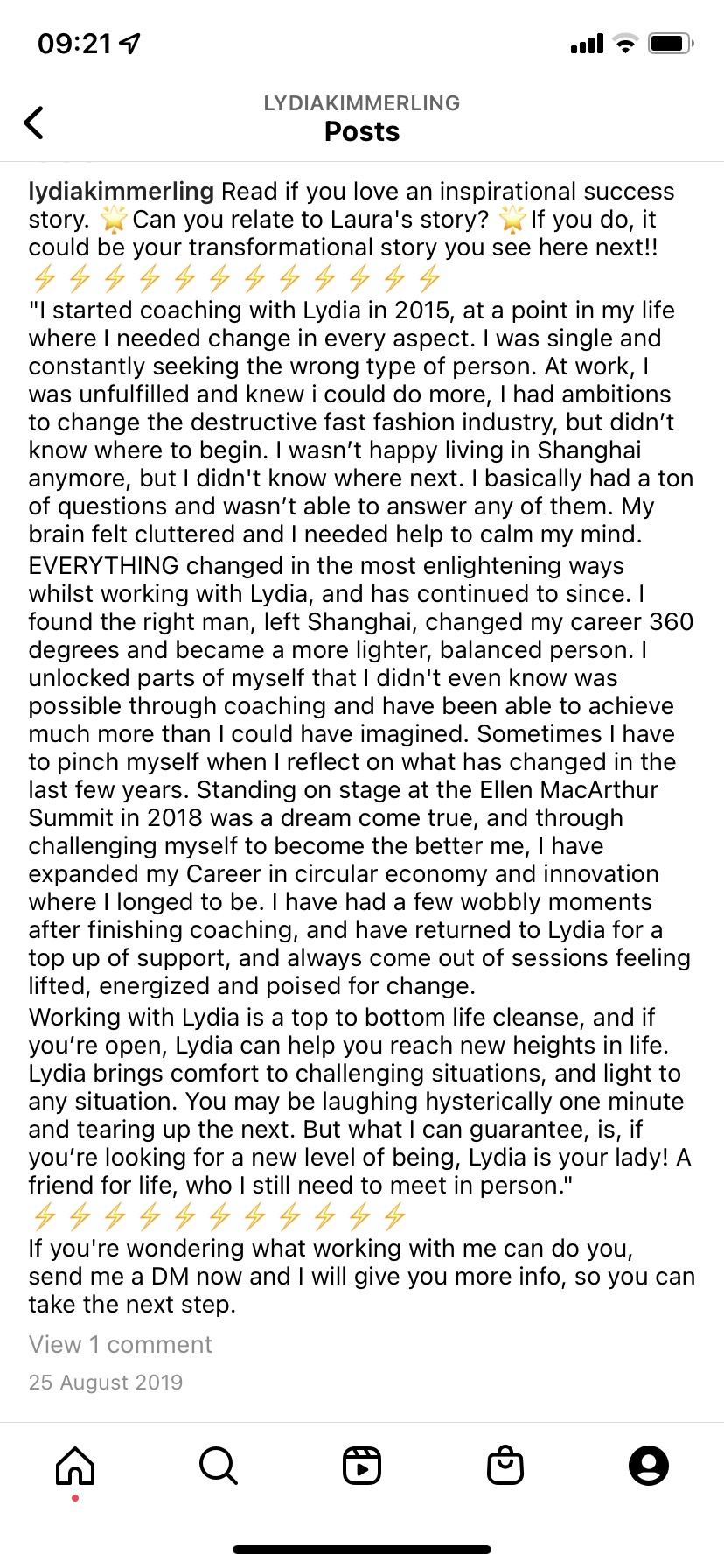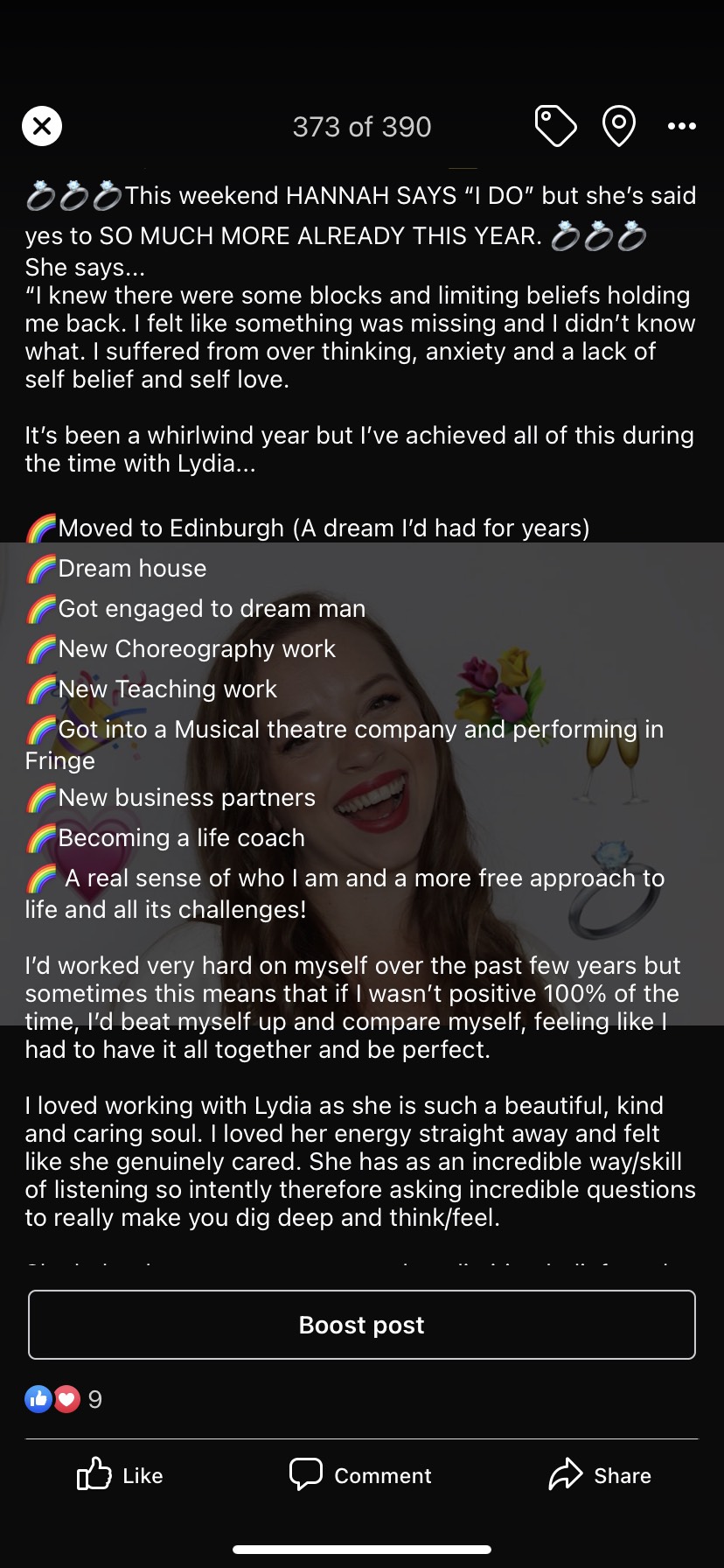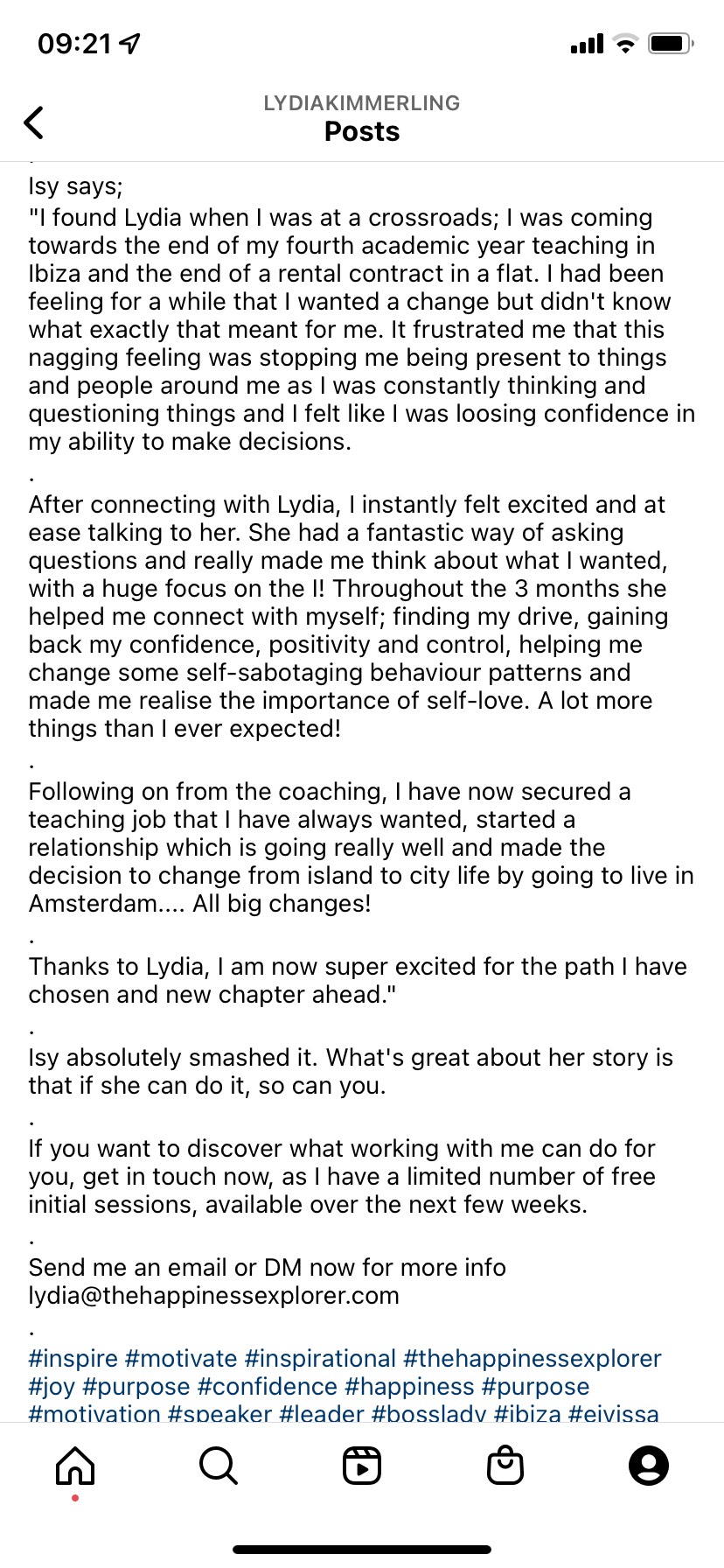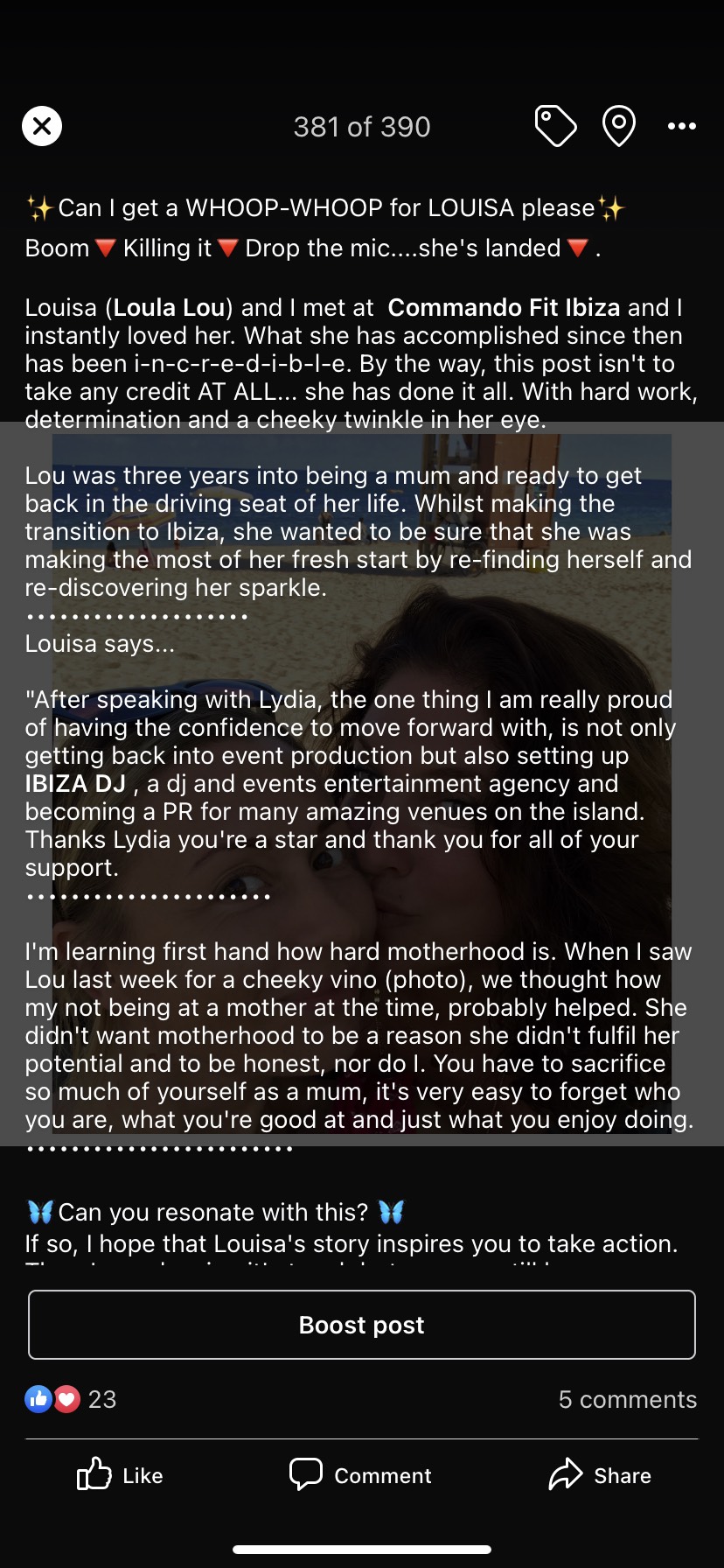 FREQUENTLY ASKED QUESTIONS
Prior to your first session Lydia will map out what it is you want to accomplish as a result of  working together.
Then at the beginning of the session Lydia will work with you to break down your goal and uncover what is holding you back.
Lydia is a master at hearing the hidden fears, worries and doubts that create limits in your thinking. She'll then help you to reprogramme your mind so that you have an unshakable positive perspective.
At the end Lydia uses the new awareness, confidence and motivation which has been cultivated in session to strategise and create a plan of action.
If you'd like to discuss more details about my coaching programmes, let's have a discovery call.