The Happiness Explorer Life Coach
Life hasn't always felt this in flow for me. I felt like a drifter for years, knowing there was so much more out there for me just not knowing what it was or even how to get it.
Don't get me wrong, life has been a huge and fabulous adventure, I've travelled the world on my own and lived in some incredible places but I just never knew what it was I was meant to be doing, what my vocation of even passion was, apart from travelling.
At 39 I was a full-time mum, with an unused degree working in hospitality just to bring in some money. I was happy, I've always been happy, but I felt a pull for something more. I felt like I was more than that. I needed to do something, for me.
When I found coaching it changed my life, in less than 6 months I'd left my waitressing job and started up my own floristry business. Seven years on with a thriving business I was looking for a change.
Again through coaching, I was able to take huge leaps of faith and leave my business to pursue something even closer to my heart, I retrained to become a life coach and now I feel like I've finally landed.
The truth is, I never thought I could become a life coach, I had a huge fear of being seen and heard. Even with all the work, I had done on myself I didn't think it was available to me.
It wasn't until I had a life coach myself that I realised the blocks holding me back and I could then start to work on breaking through these barriers.
Finally, I've found my calling and life is incredible.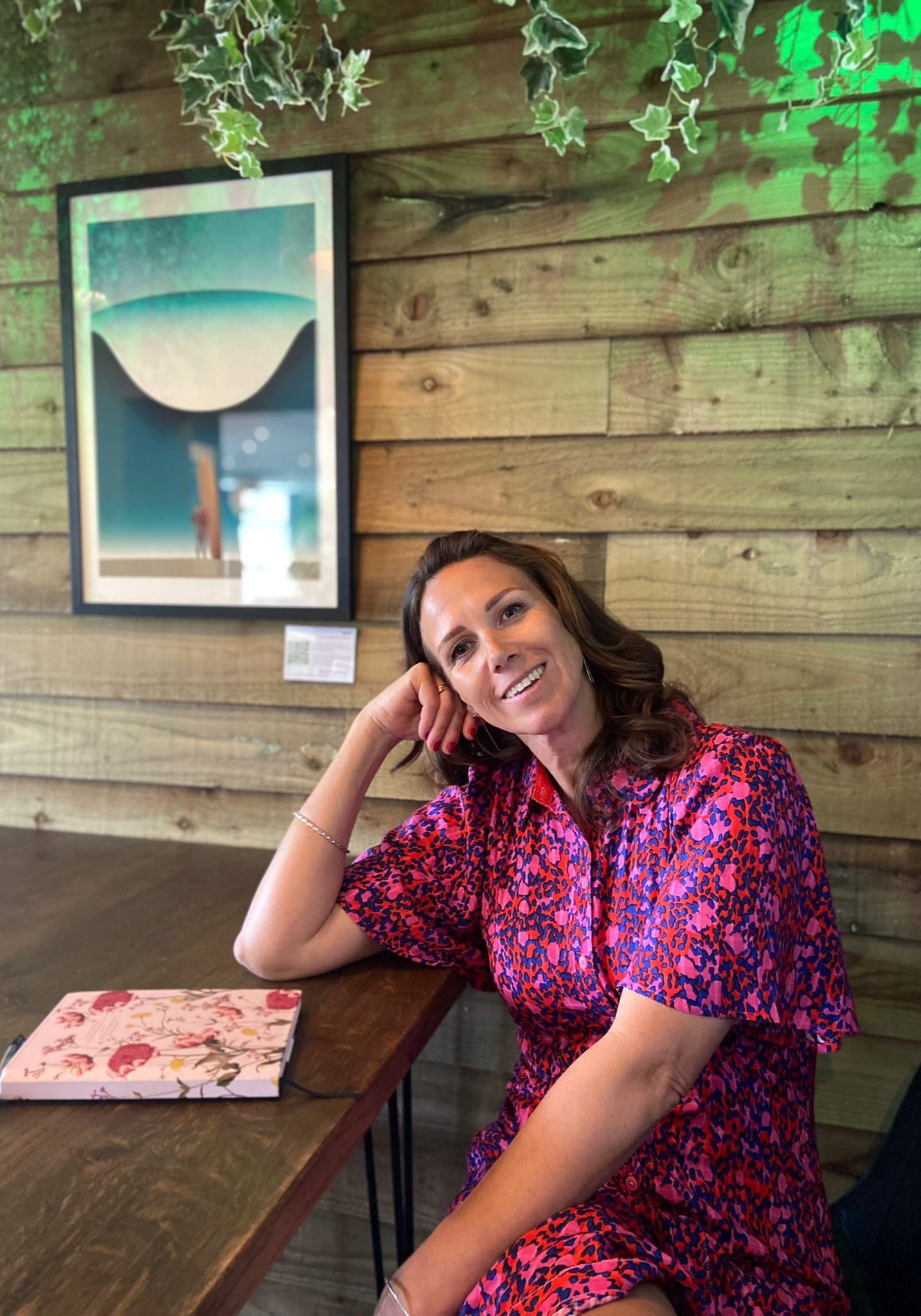 Favourite self-care practice
Mindset is my thing; I spend the first hour of the day getting it prepared. I use practices like Wim Hof breathing techniques, meditation, journalling and also the Wim Hof cold shower every morning. Belive it or not, since following Wim and using his practices daily my workouts have become stronger and I don't feel the cold as much as I used to. I love to workout and keep myself fit, both mind and body. You really do get addicted to the endorphin rush after a workout. The sea plays a huge part in my life, I couldnt live away from it and try to get on it or on it as much as I can.
Why stay stuck when you know there is more out there for you?  It's only by taking great leaps of faith that we set ourselves free.
I know coaching works, it's propelled me into a life I've created and love. This is why I'm so passionate about it.
Allow me to partner with you to help you uncover your blocks, push through fear and clear away any old limiting beliefs that are currently holding you back.
I've helped my clients start new businesses, rekindle the fire for the ones they've already got, face and dissolve their fears of public speaking as well as finding more peace in their lives.
Are you at a crossroad? Are you ready for change?
It's all about mindset and together we can move you forward to grab that life you've always wanted.
KIND WORDS FROM MY LOVELY CLIENTS
"When I first heard Alice use the phrase "if you want to change your life you have to change your life" the simplicity of it struck me and really landed with me. If you keep doing the same things, thinking the same thoughts, and giving in to old habits then things will simply stay the same. My coaching sessions with Alice link back to this simple phrase time and time again, it's a reminder to make changes for the better, and drop old beliefs that no longer serve you by challenging them. Coaching with Alice re-lit my fire around my personal growth and the more you light up! Things begin to change and Alice was there to help me unpick my way through the negative self-chat through talking and visualisations. I'm not exaggerating when I say it's the best thing I've ever done. I'm so glad I made this investment in myself."
"I recently did some sessions with Alice as I was feeling quite overwhelmed around a life/business decision. I was struggling to get anywhere myself with the situation so I thought some one-to-one time with a coach might help. I got SO much more than I had hoped for! Before the sessions I was a little bit nervous, didn't know fully what to expect (even though I have had coaching before), and also wasn't sure if I would be able to communicate everything properly to an "outsider" of the situation I was in. I couldn't have been more wrong. Alice's presence is so calming that I instantly felt more relaxed. She asked me thought-provoking questions in a really caring and kind way so I never felt pressured or uneasy at all. In fact I could have probably chatted for hours and hours each time! The sessions brought me so much more clarity around my situation, but even more importantly, gave me the strength and confidence to follow my gut and know that other people's views didn't matter - I needed to do this for me. Alice really helped me quieten down the outside voices and opinions and focus on what was important for me and the life I want to build.I highly recommend to anyone looking for a coach. Alice is relatable, kind, caring and excellent at what she does."
"When I started Alice's Desire. Create. Live course I was in a really bad place mentally following some health diagnoses and was struggling with all aspects of life, especially self-care. The last six weeks have been so helpful, I have literally felt that Alice has guided me towards better times and I am truly grateful for that. Embarking on this journev was one of the best decisions I'd made. Through meditation. I've learned to be able to fully switch off, which is something I've struggled with for so long, it's helped me sleep and think clearly. I had no direction and no vision, my future had been lipped upside down- but now I can see clearly where i need to be and thanks to Alice. I'm on way to that place! Alice's presence is soothing and even though the course is based online you really feel like you are all together in person. She is gentle and kind and calls upon her own experiences to help you. I have much more self-belief now and a much better view of myself. I really can achieve what I want too and I believe that now. It's helped me realise and face some of my fears, it's reassuring to know that I wasn't the only one who had those fears! I'd recommend this course to anvone who's ready to change, change doesn't come without work on the self and investment in the self. If you've got goals to achieve this is where you need to be! Thank vou so much Alice!"