The Happiness Explorer Life Coach
After over 15 years of diverse roles in Human Resources in London and South Africa, I took the brave plunge, and best decision, to step out of corporate life, and never looked back.
Since 2007, following years of training, I have shared yoga and meditation as my life's purpose, infusing presence, philosophy, mindfulness, and guided connection to welcome student's home to themselves. I believe in a playful and curious attitude to movement, mind, and energy.
Self-growth doesn't happen begins with self-awareness. Loving that I can empower the open-hearted to live more aligned to their values, breaking through limiting beliefs I knew I could offer more.
Finding Lydia and her team to train to become a life coach was another of the best decisions I made. With a corporate life in HR, over 22 years of yoga and meditation practice and over 14 years running my own business, not to mention my plentiful life experiences (good and not so good), continuous studying and growth myself.
I am so delighted to be able to combine everything up and offer the world my energy as a Holistic Life Coach.
'Your growth is my passion'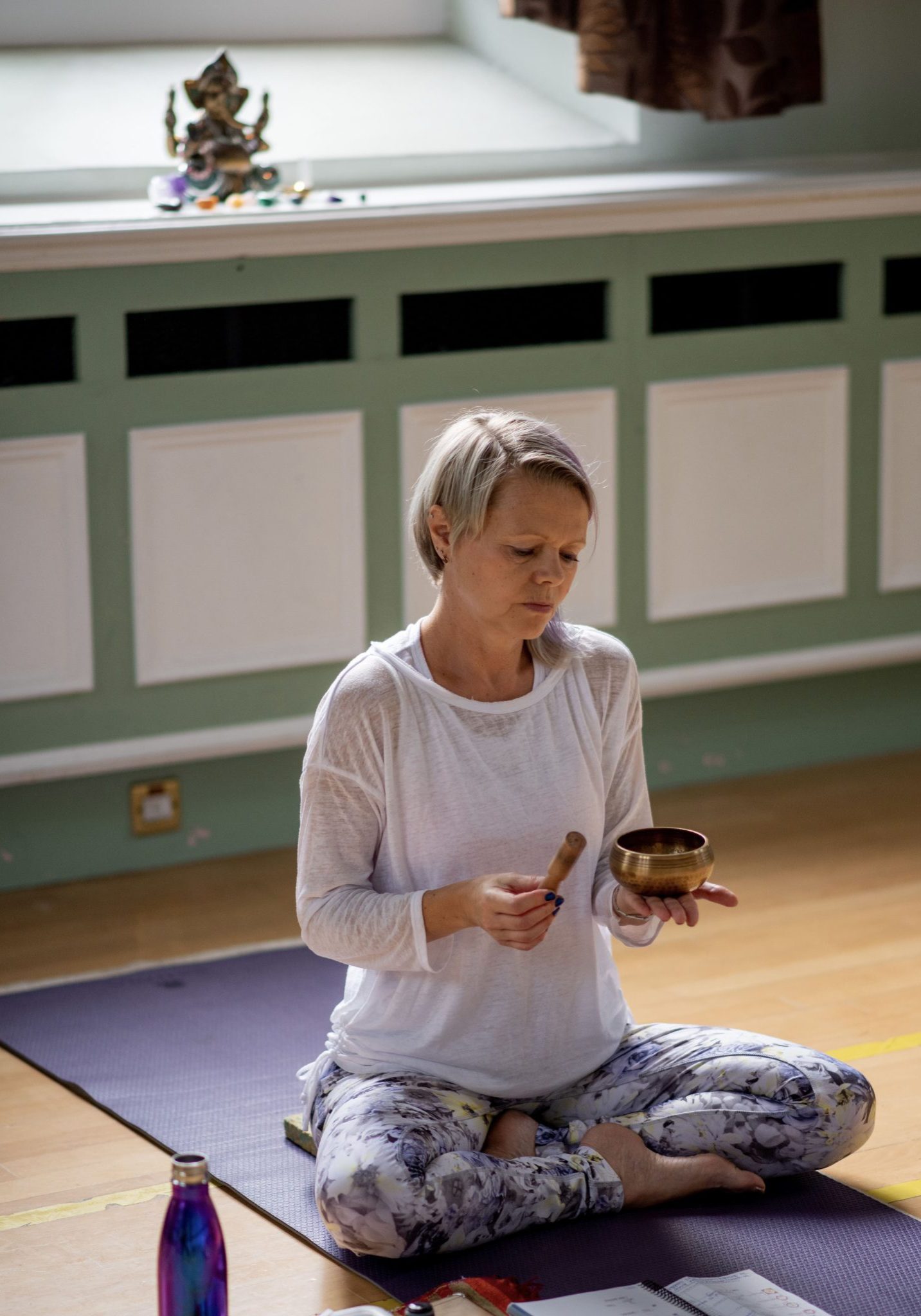 Favourite self-care practice
Yoga, meditation, journaling, walking in nature are all my ways to find my reset, my connection to self through presence. To keep me strong mentally and energetically is wild/cold swimming, I love it! Whilst dancing in is my DNA life is also about balance and sometimes a few hours on the sofa is just what is needed.
'Your growth is my passion' I've experienced many times in life when I've been stuck – jobs; relationships; bereavement; overwhelm; unknown longings; harmful lifestyle – been there, got plenty t-shirts. I will help you get yourself unstuck, help you understand what is holding you back and limiting your growth to find what motivates and inspires you. Together, embarking on a journey of finding joy, self-belief and trusting yourself to grow I will guide you to fully step into the life you deserve. This life is so precious that I am passionate about helping others find their way to a fulfilled, aligned life, living as authentically as possible.
My coaching partnerships are supported with free access to a weekly yoga class, and a Breathing/Deep Rest/Meditation class as well as offering a bespoke recorded meditation. I'm ready! Are you?
KIND WORDS FROM MY LOVELY CLIENTS
"I came to Amanda as I needed help with anxiety, lack of self-esteem and loneliness after a relationship breakup, then followed by the pandemic lockdowns. It really helped to talk to someone independent of my family and friends, someone who would listen in a non-judgemental and non-interrupting way. Amanda helped me identify my attributes rather than the negative parts that I was seeing, and this was a eureka moment that changed my mind-set. She also identified small steps for me to take to change my life. Amanda is supportive, compassionate, and caring and this helped me to open-up and talk freely. It also helped me that I was offered a partnership package of yoga and relaxation. I would definitely recommend Amanda who I believe is a counsellor, life-coach and mentor all rolled into one. Life has now changed because of her." Lorraine
"I partnered with Amanda for 4 months and have thoroughly enjoyed my time with her, looking forward to every session. I was in a huge change in my life when I started and she has supported me in realising that I have all the tools inside myself. I feel so much more empowered to make the next decisions in my life that are right for me. I am navigating divorce, moved out my home and creating new avenues for my work, all really unnerving changes I was in so much overwhelm, anxiety and did not have a clear vision out of the stagnancy I felt. I was judging myself constantly that I 'should' know how to move forward, being so hard on myself. It has only been 6 sessions over 4 months and within that short time I feel like a different person and I am really learning to trust myself more when challenges arise. I learnt that there is always a solution and sometimes that solution might need nourishment and time which is perfectly ok. Amanda has a beautiful authentic and heart-led way of communicating with you and I felt completely held in our sessions so much so that I could access the stuff behind the stuff. If you know what I mean. Every session is different and guided by what needs to be addressed in that moment which makes things flow much better as you always feel heard and seen. We had this incredible profound moment together where we tapped into deep rooted limiting belief systems around my worth being only valued if I did what I was told to do and not being ok with who I am. It helped me to see it, care for it and not judge it. And Amanda guided me to look at the future me in 10 years time which felt so embodied and clear, more so than I have ever done on my own before. She really is naturally gifted in holding space so you can access the part of you that just knows what is right for you. I feel so lucky to have worked with Amanda, her years of Yoga and life experience shines through as she is so intuitive, caring and grounded." Aph
"I was unsure what to expect from coaching and how it would differ from counselling. I liked the structure of each session, with Amanda helping to focus on an aspect of my life that I felt unhappy with. I always felt as though I made some progress even on things that have needed resolving for a very long time. I learned that I really need someone to help me organise my thoughts and that I am usually guilty of getting in my own way. I think I grew in my understanding of my problem, which seems to be chronic lack of belief in myself. I knew this was my challenge, but coaching has helped to crystalize it in my mind and to start to see the sheer scale of it. I found talking to Amanda very easy and she was very good at getting me to set goals at the beginning of the session and reviewing them at the end. I felt as if I was being guided very gently but firmly so that I could keep my thoughts organised. Amanda is compassionate, supportive, and grounding. She asked insightful questions which helped me to understand myself more deeply and dig out some interesting answers. Amanda is a beautifully perceptive coach with infectious positivity, and I would highly recommend her if you want to understand yourself better and work on some of your challenges." Jo