The Happiness Explorer Life Coach
Life looked very different for me before becoming a life coach. My journey looked a bit like this…
Finished school, onto a dance degree, stepped away from dance and into fitness, falling into a 9-5 by accident, and then realising this wasn't how I wanted to live my life.
Maybe you've had that wake up call too?
When one day you realise that years have passed you by and you're not happy and not actually enjoying where you are and what you're doing?
Because for me, 5 years in a 9-5 I didn't plan to be in, passed me by in the blink of an eye.
What we can't change is the time that has passed, but we can choose to not accept another 5, 10, 20 years of the same average existence, and that is your decision to make.
I truly believe that potential isn't the problem, we all have an abundance of it and you are capable of achieving great things, but first, you need to get over the fear, the doubt, and the lack of self-belief that is holding you back… And that's where I come in!
With a huge passion for people, leadership, and high performance, I am here to help you start fulfilling your potential!
I facilitate you on a journey of insight and 'aha!' moments by finding out what is really going on, what you truly want, and challenging you to think differently to enable you to move forward.
What I know to be true is that you don't need my advice, you don't need me telling you what to do, but you will absolutely thrive by allowing me to pull the best bits out of you!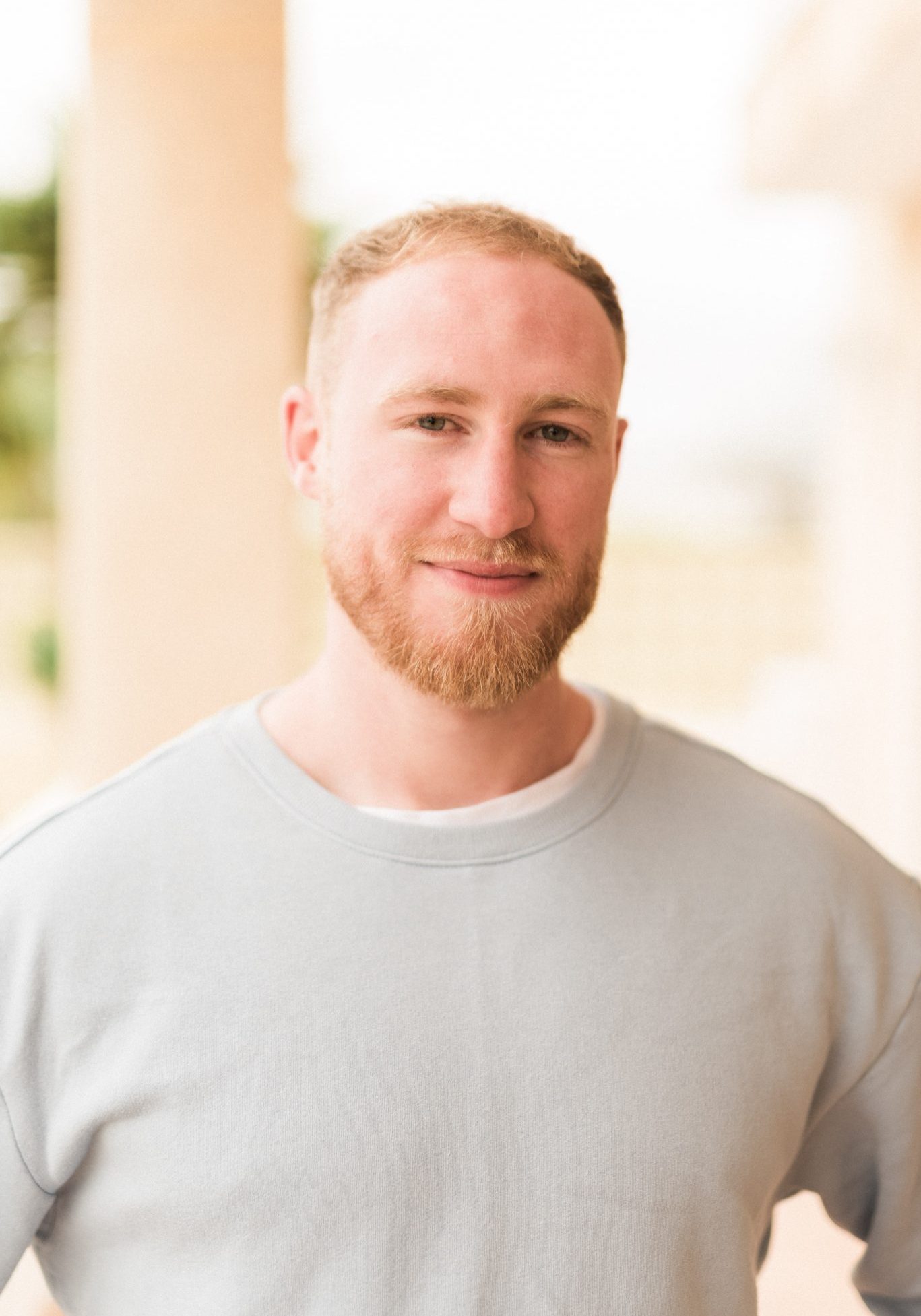 Favourite self-care practice
I am happiest when I'm connected, completely present, and finding activities where I'm in complete flow! That often looks like sunrise sea swims, weekly cinema trips, and even just having a boogie in the kitchen! If I'm not doing any of those, I'm most likely reading and learning!
I have years of experience as a leader and coach, working both in creative and corporate settings, as well as having made the journey myself to exit the corporate world and into my own business meaning.
I come from a place of authenticity and experience. Some of the things I can support you with are getting unstuck, gaining clarity and direction, finding balance and reducing burnout, as well as working on high performance.
I can also support you with career progression, business growth, steps to leaving your job as well as helping you get started becoming self-employed I can work with you both personally and professionally, with a huge emphasis on leadership, whether that's leading a team, or simply being a better leader to yourself.
So if you're looking to be a better leader in your life, career or business, then get in touch.
KIND WORDS FROM MY LOVELY CLIENTS
"I worked with Haydan in the midst of the pandemic when I was trying to cultivate a better routine as I adjusted to working from home. Haydan was a great support and enabled me to get to the bottom of my why. Although I no longer work with Haydan, I still carry out the principles of our work together to continue being the motivated, structured, balanced and fulfilled person I am, thank you Haydan! I would recommend Haydan if you are making any sort of lifestyle change, in need of accountability and/or working towards a specific goal!"
"Haydan really impressed me with his ability to hold space and really tune in to what I needed help with. I was able to gain a lot of clarity and confidence from our session. He also helped me look at my goals and needs from a new perspective and helped me to uncover areas in my life where I needed to let go of more and flow. I can't recommend him enough."
"This opportunity made me realise what having a life coach can do for people. I was able to open up enough for Haydan to help me realise I may have some personal boundaries in place that I need to address and that overcoming them can help me both personally and professionally. I came away from our session with a refreshed outlook on what my main concerns were and how to tackle them."