ICF Associate Certified Coach
I help people find their happy ever after… what that after looks like is down to you.
For me, my after was an aggressive cancer diagnosis at the age of 36. Up until then, I had mostly sailed through the stormy waters of life. I'm blessed to have a naturally buoyant personality, but after I had been through that particular storm I found myself finding it difficult to stay afloat. I quite simply wasn't the same person anymore. I felt lost and confused that a life I had fought so hard to keep now felt flat.
Coaching taught me to stop being afraid to feel again. It helped me see that it was ok to be different now, to want more, to be able to feel more, and it made me realise that the only person who could make me happy again was myself.
I now live a happy life. Yes, it is full of ups and downs (I am mum to two teenage boys after all), but my happiness is grounded in understanding who I am, what is important to me now, and what I need to make myself feel good.
I believe that life is very precious and that we all deserve to be happy no matter what has happened.
I now use my own life experiences alongside my positive, sparkly attitude to coach women who have been through cancer or other difficult life events.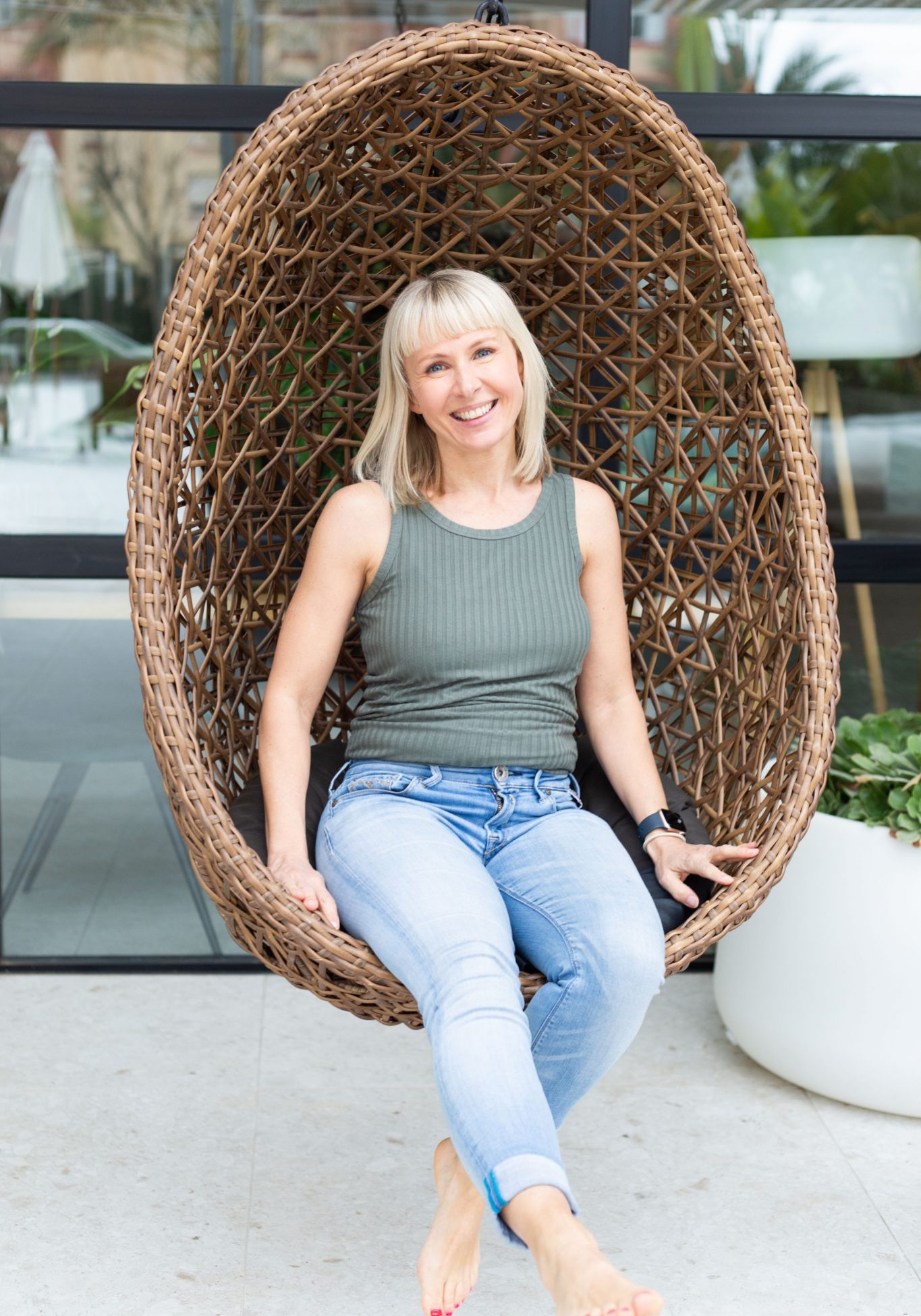 Favourite self-care practice
Without fail, I look at my diary at the start of each week and prioritise time when I can do 3 things that will make me feel good. This could be a clifftop walk with my dog, brunch with friends or a peaceful hour of yoga. By doing this I set the intention to prioritise me.
I work with clients on either a one-to-one coaching journey or as part of 'The Thriver's Tribe' on my 'Find your Happy Ever After…' group programme.
My clients tell me I have a unique way of helping them shift their focus and reframe the negative events of their past into building blocks that help them move past difficult situations and create a positive forward-focused energy shift.
I have helped women to feel more freedom from their worries after cancer, to feel more body confident, to go back to work feeling ready and able, to nail a new job interview, to find more time for themselves, to start building on how they want their future to look…..
Whatever you need to help you find your happy ever after, together we will make it happen.
KIND WORDS FROM MY LOVELY CLIENTS
"Katie has a unique way of shifting a person's focus... she reframes the negatives into such a positive that it makes my thoughts shift instantly. I always learn so much from our calls that I take notes throughout so that I can reflect back on our discussions" - Karen, TNBC Thriver
"I would definitely recommend Katie as a coach. She helps you to reframe situations and encourages you to approach things slightly differently. By making small tweaks you soon find you're a little less stressed, and have time for the things that make you feel more alive!" - Lisa, Cancer Thriver
"It was amazing. Katie has a way of helping me to think through things and see them differently. The don't seem as difficult as I thought. This has enabled me to take steps that I was hesitant to take." - Eva, Breast Cancer Thriver