The Happiness Explorer Life Coach
Before I traded my calculator for a camera, and my suburban life for Ibizan beaches, I was living someone else's idea of a good life.
The "secure" career, "perfect" house and nice car. But it was a life dictated by other people's goals, timelines and definition of success.
It took a wake-up call from the universe in the form of infertility for me to finally see the possibilities available to me. That this wasn't the only way to live.
I now live in Ibiza, have my own business, doing what I love, all on MY terms.
I'm here to shout from the rooftops that the life you dream of is available to you too. I promise. I'm not special. I'm just an average 40-something who decided to take back control of my life.
I know from experience the business you dream of, the freedom lifestyle you crave and the life you don't need a holiday from is waiting for you too.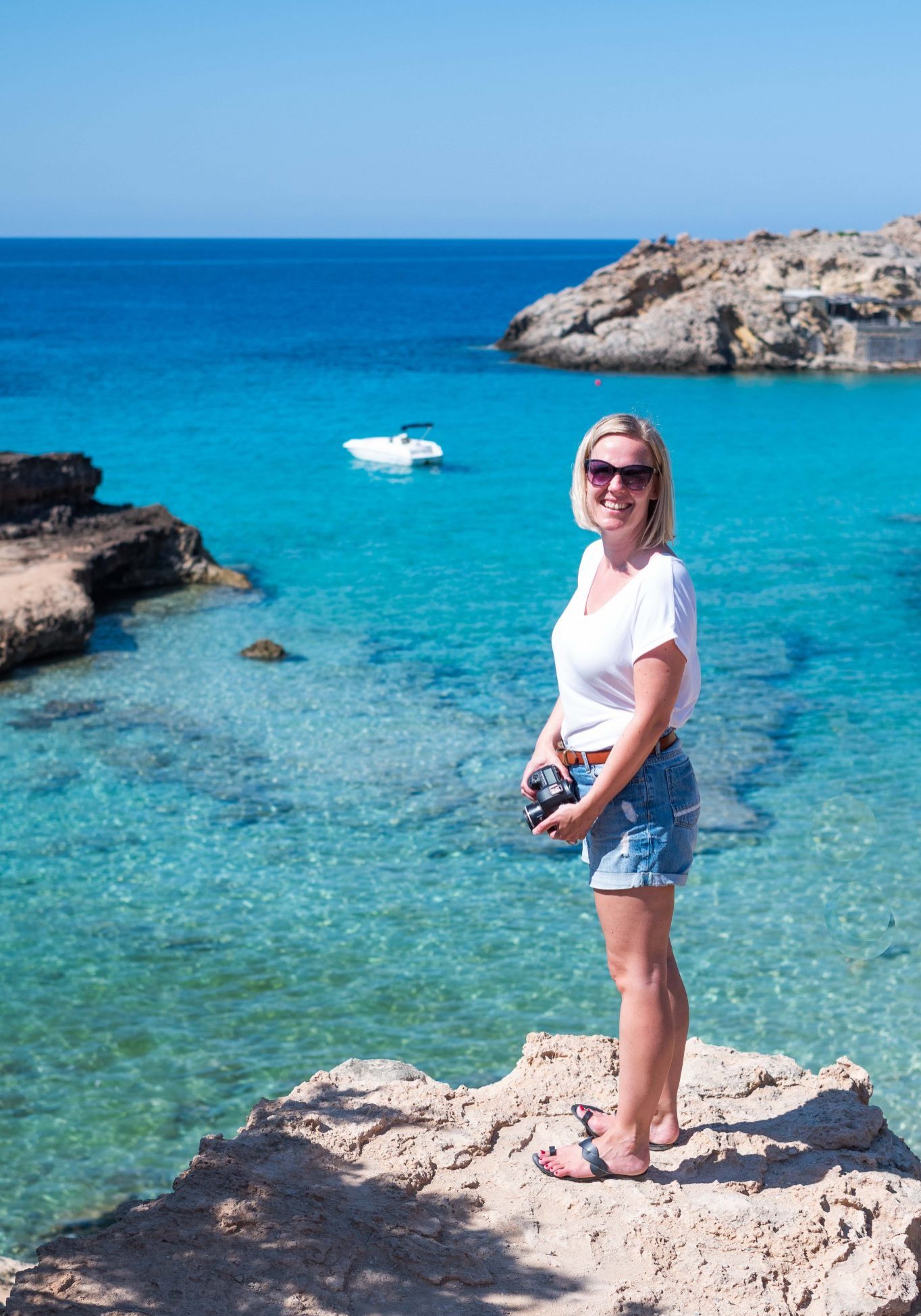 Favourite self-care practice
Aside from diving into a bowl of nachos, I LOVE to be in or around water. Whether that's floating in the sea, stand-up paddle boarding or knocking out a few lengths in a swimming pool, it's fair to say there is probably a mermaid in my heritage as nothing makes me feel more alive.
As a self-certified cheerleader, my mission is to empower more people to live lives they love, not lives they think they should. Together we'll work to unlock the dream you have from the prison of your fears and limiting beliefs and have you taking action to make it a reality before you know it. If I can do it, I have no doubt you can too.
How to start loving yourself in photos If I had a pound for every person who has ever said to me "I hate having my photo taken – I always…
Read More
As I sat there in the quiet waiting room, deep in thought, a voice inside me whispered the words I wasn't sure I'd ever hear "I'm done. I don't want…
Read More
KIND WORDS FROM MY LOVELY CLIENTS
"I was at a sticking point in my business and I could just not seem to move forward. I felt a huge fear when I thought about making changes in my business but also in my life as it was so strongly connected.
I had some coaching with the lovely Sally and she was able to help me to see things so differently. With her help, I began to see what I could do to move forward but more than that Sally helped me find courage to make a huge decision about my business.
The fear became excitement and I can honestly say I have never looked back!
Sally is a natural coach and made me instantly feel at ease.
I would highly recommend Sally as a business and a life coach. She has helped me so much in both areas." Lisa
"I was super lucky to get in with Sally right at the beginning of her coaching journey. I was already sold on her coaching abilities from previous conversations we'd had and knew that she was the person to help. Sally helped me map out my sales funnel, client journey, areas of focus and work out my next steps of my business. I will be booking more sessions with Sally. She's gold". Sarah