FEEL BETTER. THINK BETTER. DO BETTER.
Make YOUR life better.
Join us in Ibiza for the first ALIVE weekender – the ultimate Happiness Explorer two-day event that will take you on a personal and spiritual development journey that promises to quench your thirst for growth, inspiration and motivation.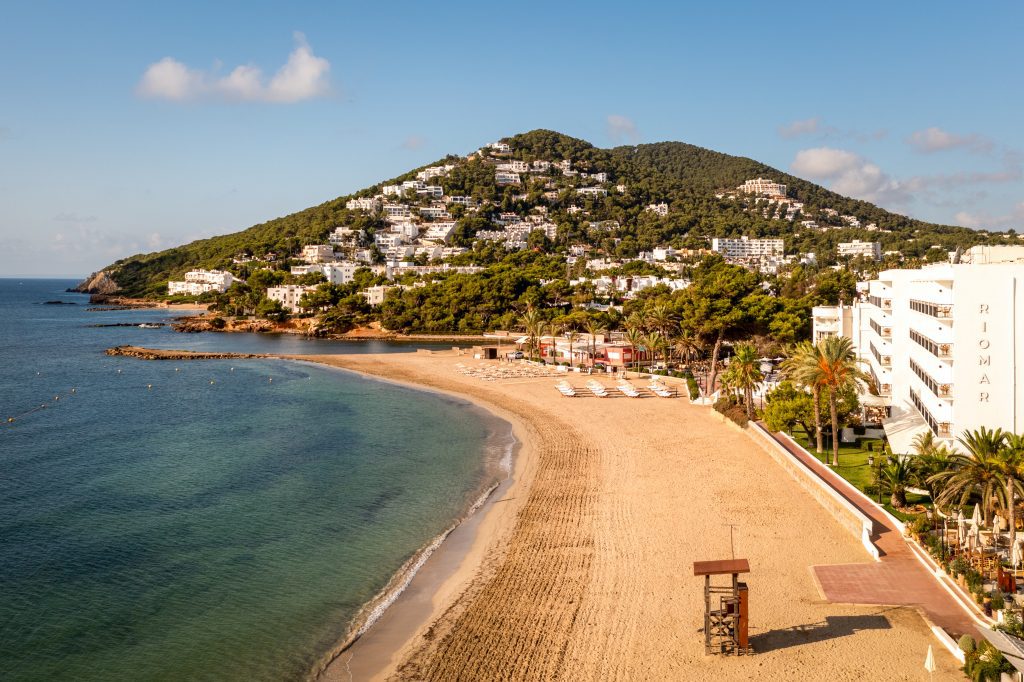 What makes ALIVE events so special
Our ALIVE events hosted across the UK and in Ibiza, are specially curated experiences that teach life-changing wisdom in a fun and experiential way.
Feel a renewed sense of excitement about life, with the clarity and direction you need to take positive action.
Supercharge your energy, your mindset and your motivation to elevate and evolve to your next level.
Unlock untapped potential to live as your happiest and most successful self, through self enquiry and discovery.
Learn practical tools and exercises that you can immediately apply to your life to feel better and do better.
"Hands down the best day ever! To say it was F@%£KING incredible would be an understatement. I loved it. Totally my kind of day. Lydia and Charlotte were such an inspiration and their energy was infectious." Sarah W
Who is this for?
Calling all curious-hearted Happiness Explorers who are seeking more from life and who want to grow and transform courageously, in their quest to live their best life – we have created this for you.
Meet Lydia Kimmerling and The Happiness Explorer™ team
Join Lydia Kimmerling and The Happiness Explorer™ team for an inspiring and transformational event that promises to expand your mind, level up your life and ignite your soul.
If you feel like there's more out there for you, it's because there is.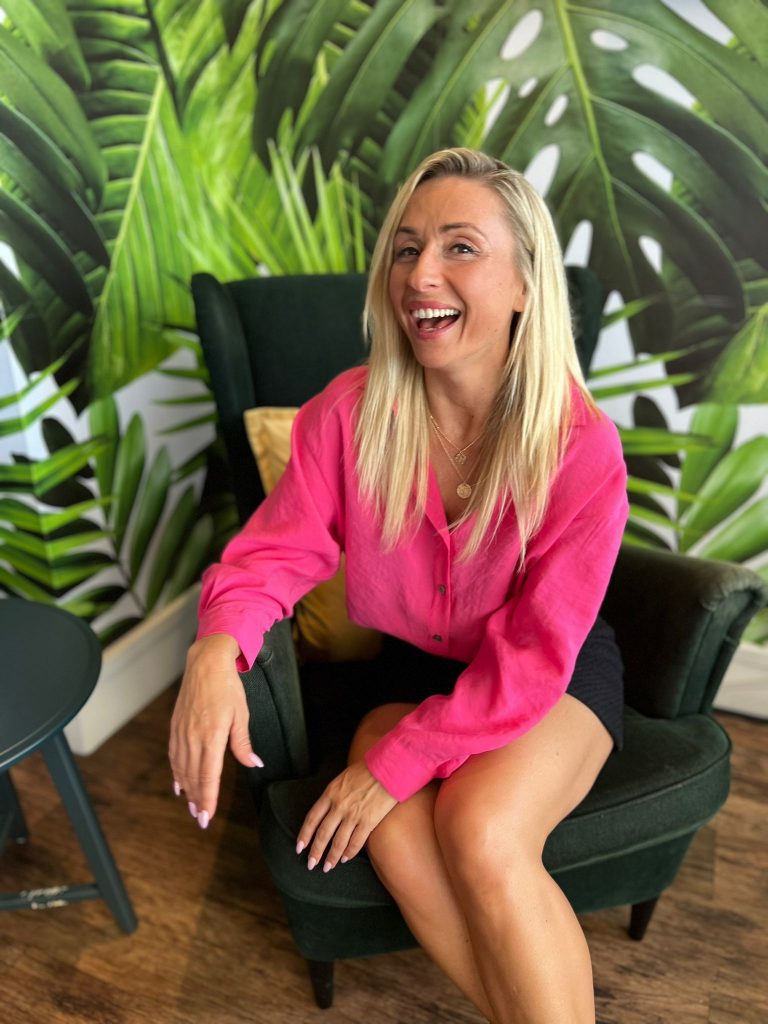 What to expect
What makes this weekend event special is that it's hosted in Lydia's hometown, Santa Eulalia, Ibiza. Come and experience the luxury of our stunning location, Hotel Riomar, a tribute portfolio hotel by Marriott, located directly on the beach, with uninterrupted views of the sea.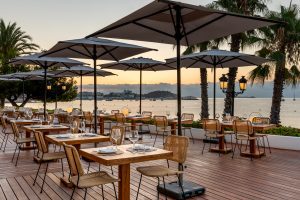 The event itself will be hosted in the secret garden where you can kick your shoes off and feel the sand between your toes and the warm autumn breeze against your skin.
When you arrive at 9.30 we will greet you with a grounding ritual to help prepare your mind, heart and soul for the day. You will then be guided to find a space, either in a hammock or chill-out area to complete your growth guide for the event.
At 10 am we will invite you into the Tipi to take your seat in preparation for the first speakers. Lydia will begin the day, welcoming you and setting the scene, followed by the running order below.
Key speakers and workshops
Here are just some of the talks and workshops few have confirmed with more to come.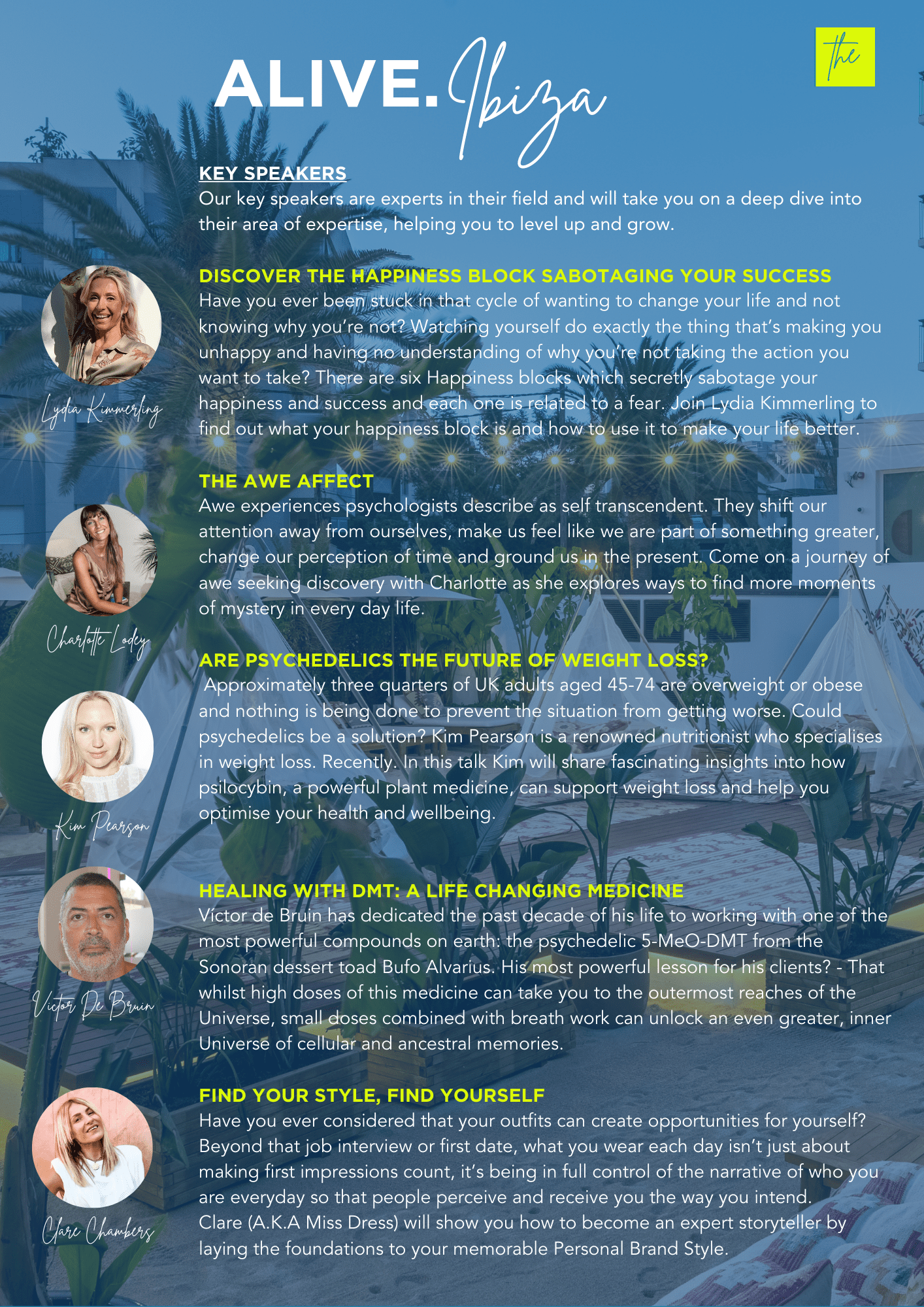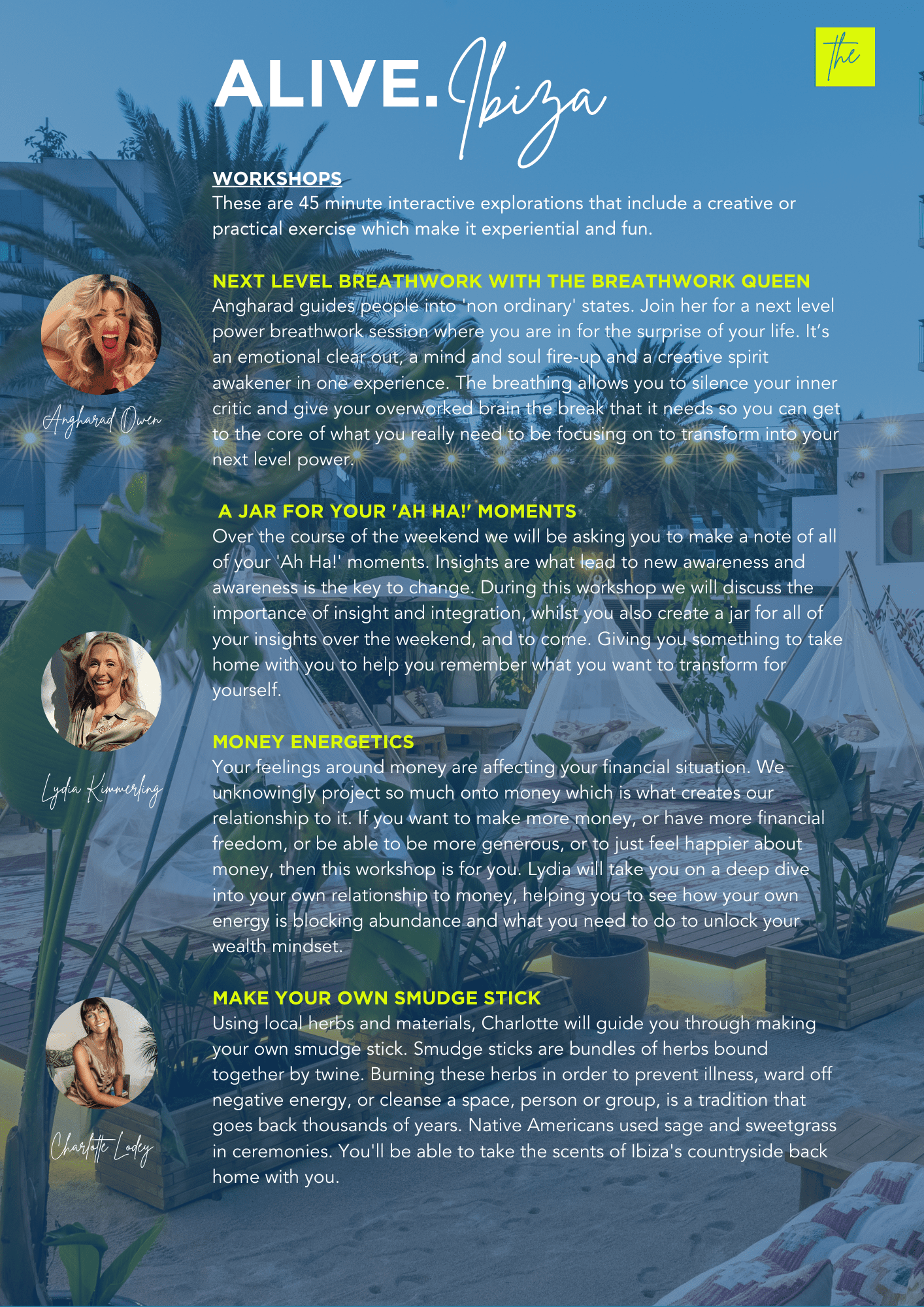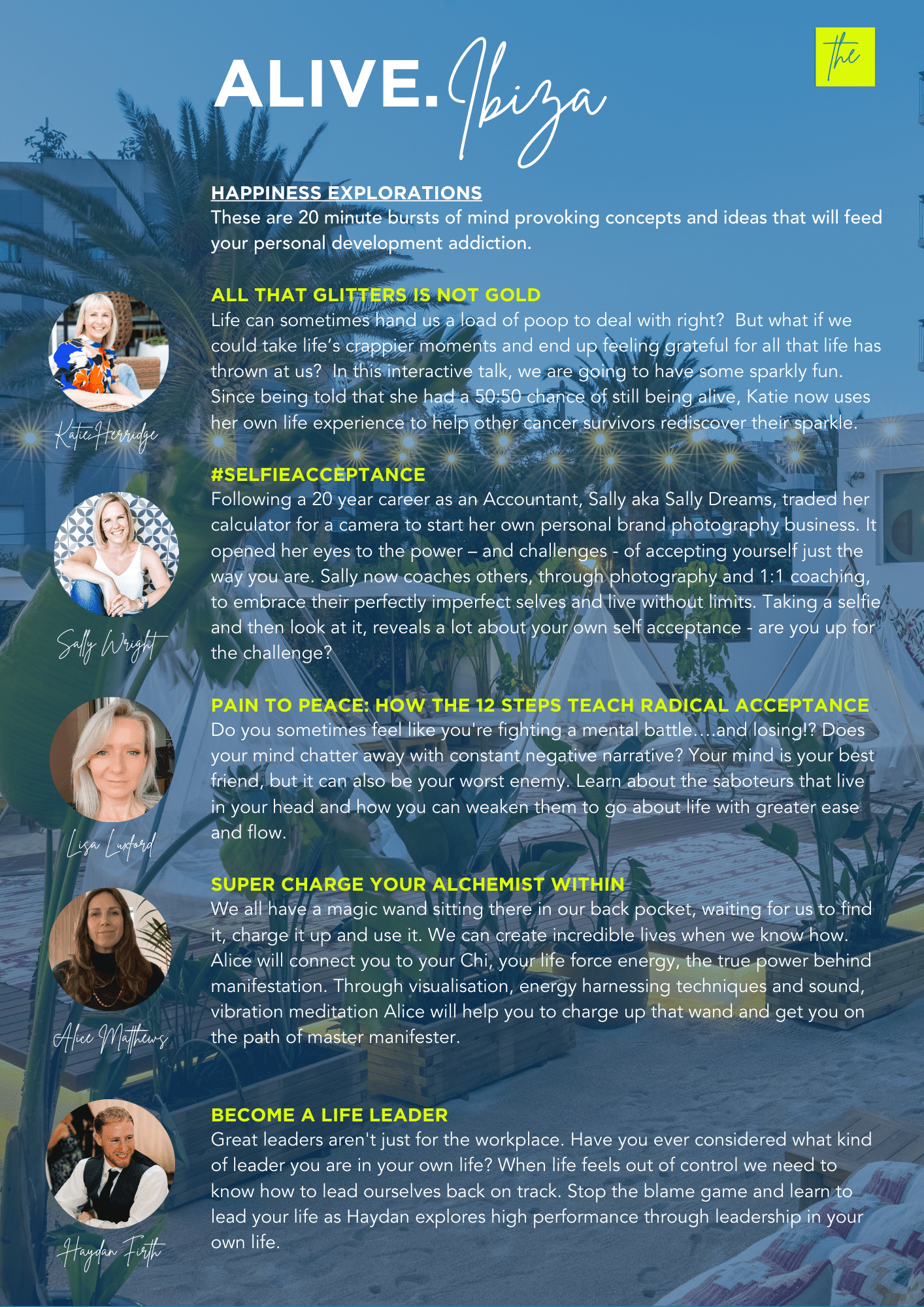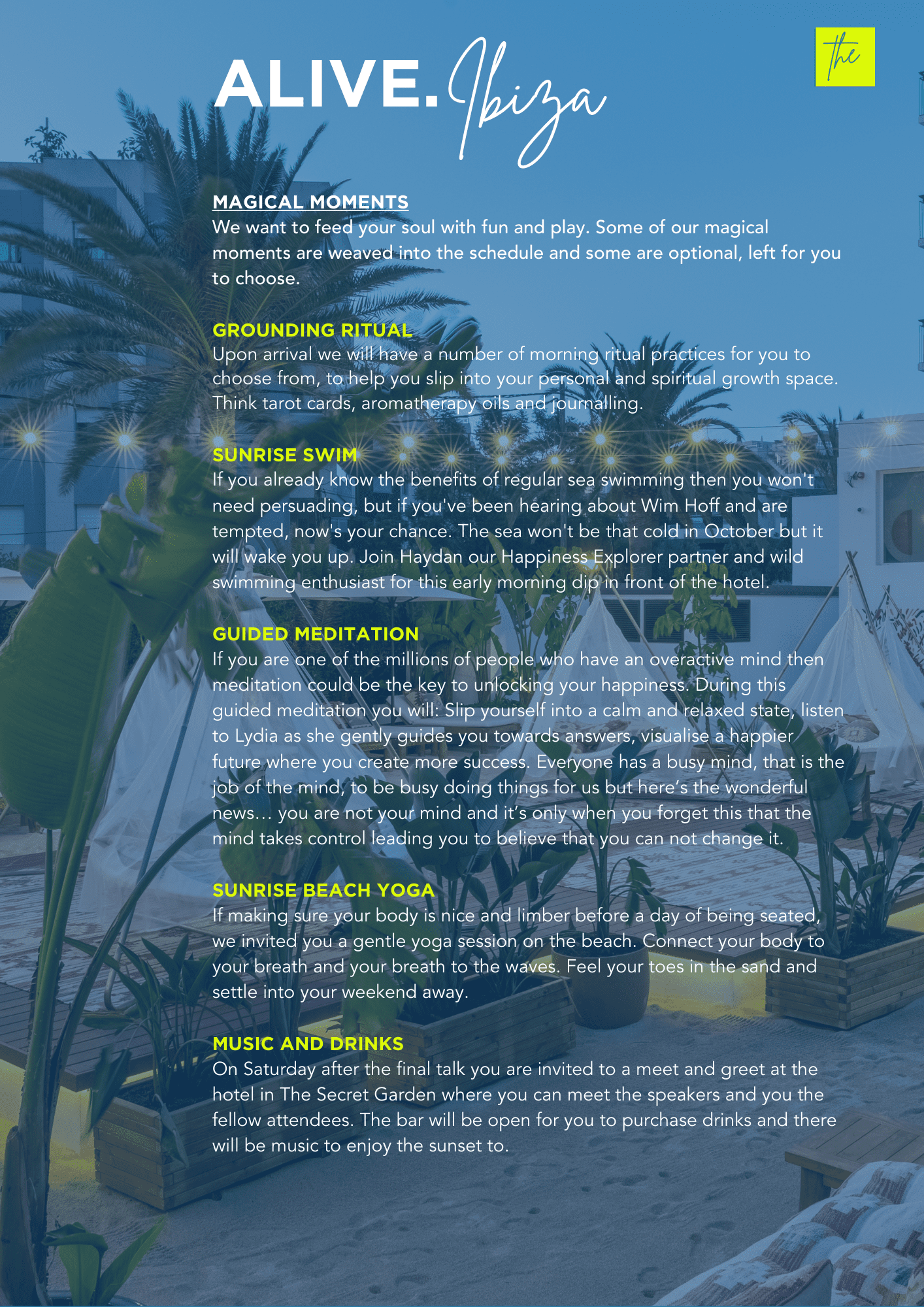 The two-day event schedule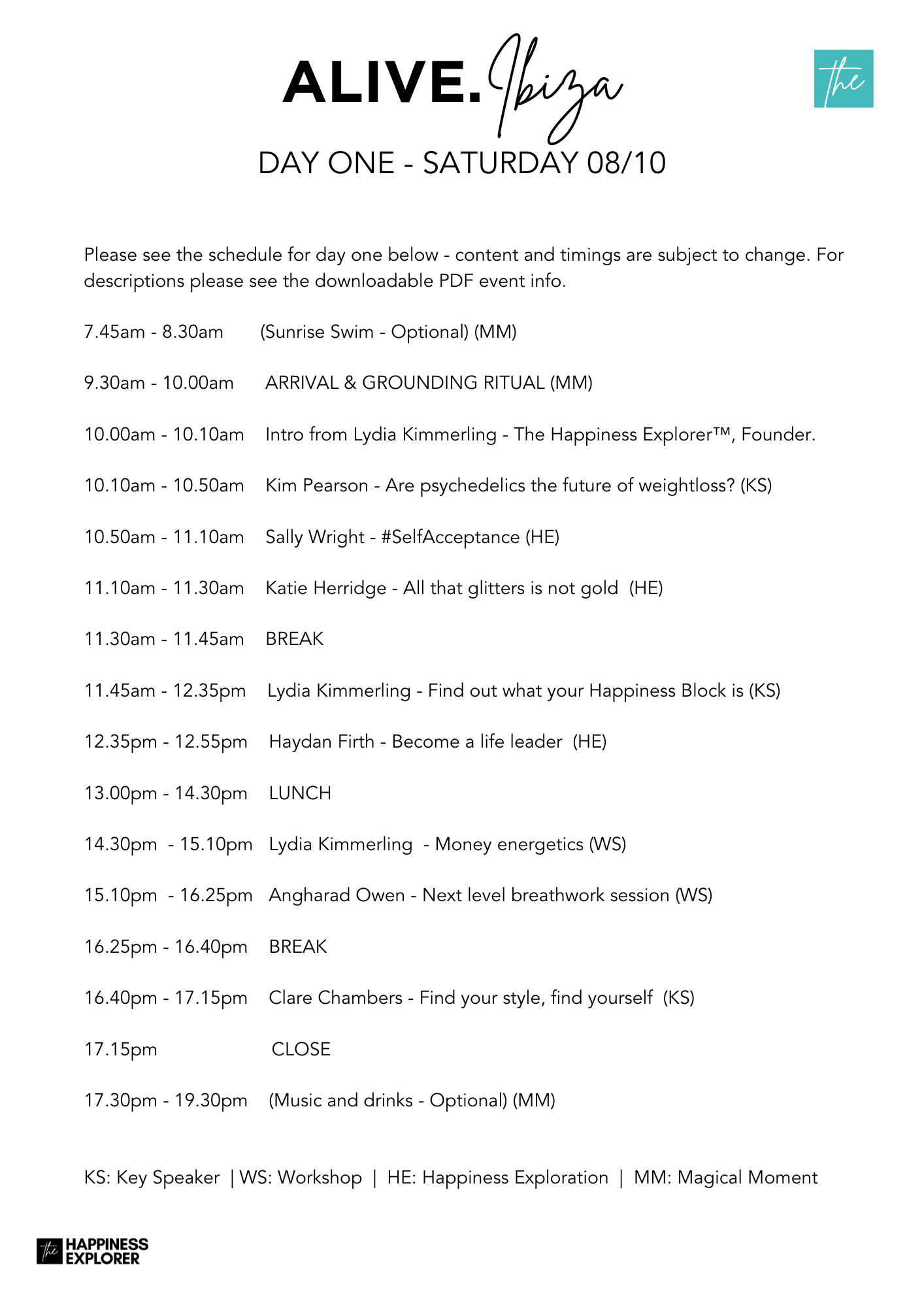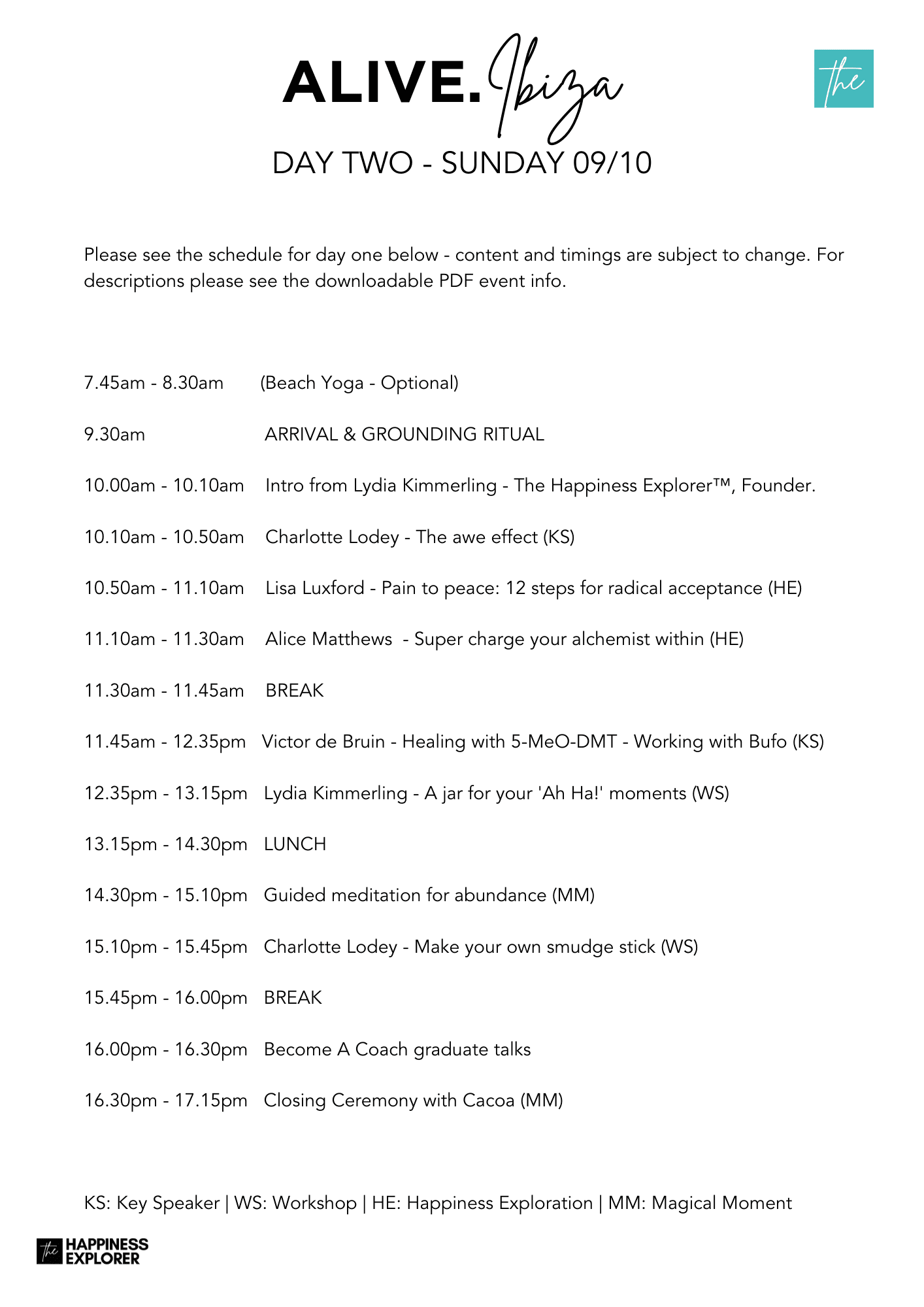 FAQ's
What's included?
The event includes everything outlined in the itinerary.
What's not included are flights, accommodation, food or drink.
What are the timings?
The arrival time on both days is 9.30 am and we will end around 5.30pm. All though on both days there will be optional early morning activities from 7.30-8.30 and on Saturday evening we will stay at the venue until 7.30 for a meet and greet.
Where is the venue?
The event is being hosted in The Secret Garden at Hotel RioMar.
We have a special discount on rooms which is available from the Thursday to the Tuesday  – click here to book
Where can we stay?
All of these hotels are within walking distance to the venue.
What is the refund policy?
There are no refunds available on tickets, although you can choose to sell your ticket on. If travelling from abroad please ensure you have insurance to cover flight cancellations. No refunds will be made under any circumstances.