ALIVE Ibiza: Unleash Your True Potential
Unlock the extraordinary within you at ALIVE Ibiza, a transformative 2-day event that will take you on a deep and practical journey of self-discovery and personal growth. Experience the shift from a mundane existence to a truly magnificent life by connecting with your true self and uncovering your purpose.
Are you at a crossroad, unsure of your next steps? Or do you feel like a missing piece of the puzzle is holding you back? Perhaps you yearn to lead a more spiritually guided life. ALIVE Ibiza is designed for individuals like you, ready to explore and embark on a path of self-discovery and empowerment.
If you're tired of feeling stuck in a job that lacks meaning and purpose, working tirelessly with no fulfilment, struggling with finances, battling self-image issues, or finding yourself caught in self-sabotage, it's a sign that you are disconnected from your true self. ALIVE Ibiza brings together a community of real people, all seeking to fulfill their potential and be inspired to greatness through a holistic exploration of the mind, heart, and soul.
Testimonial: "Hands down the best day ever! To say it was F@%£KING incredible would be an understatement. I loved it. Totally my kind of day. Lydia and Charlotte were such an inspiration, and their energy was infectious." —Sarah W
Why Choose ALIVE Ibiza?
Deep within, you know that life has more to offer, and you refuse to settle for anything less. ALIVE Ibiza empowers you with real tools to rise above life's challenges, helping you overcome stress, worry, self-doubt, anxiety, and overwhelm. Thriving in all areas of your life becomes a conscious choice.
Whether you're just starting to explore personal development or are experiencing a profound awakening, ALIVE Ibiza meets you where you are on your journey. It's a soul calling, heart-expanding, and mind-altering experience that will leave you feeling truly alive, reconnecting you with your authentic self.
What Can You Expect?
ALIVE Ibiza is your gateway to a better life, offering a holistic approach to personal growth and transformation. Through powerful talks, guided meditations, breathwork, and proven life coaching tools, you'll embark on a two-day journey to answer three crucial questions:
What do you want?
Who do you want to be?
How will you get there?
During the event, you'll delve into various areas of personal development, including:
Letting go of living small and creating an exciting vision for your future.
Identifying and releasing your biggest money blocks, inviting abundance into your life.
Trusting your intuition and taking inspired action.
Connecting to your greater self for bolder decision-making.
Setting boundaries to live a fulfilling life free from people-pleasing.
Cultivating mindfulness and living in the present moment.
Embracing responsibility for your happiness and overcoming fear.
The Venue: Santa Eulalia, Ibiza
ALIVE Ibiza is hosted in the picturesque town of Santa Eulalia, directly on the beach. Immerse yourself in the tranquil setting of the Secret Garden, where you can kick off your shoes, feel the sand between your toes, and let the warm autumn breeze nourish your soul. Nature becomes your companion, inspiring, soothing, and healing you as you prepare to reintegrate into your everyday life.
Envision a Russian Doll. Just like a Russian doll, ALIVE Ibiza peels back the layers to reveal your true self. Each session removes a layer, guiding you towards your authentic core. As you progress, you'll uncover the unbreakable essence of who you truly are, free from the hollow layers that have held you back.
Join us at 9:30 AM for a grounding ritual, preparing your mind, heart, and soul for the day ahead. Throughout the event, expect a dynamic mix of laughter and tears, moments of deep reflection and writing in your journal, guided meditation, and engaging conversations. This unique experience breathes new life into the areas of your life that need it most.
Meet Lydia Kimmerling and The Happiness Explorer Team
Hi, I'm Lydia Kimmerling, the founder of The Happiness Explorer, a master life coach, and energist. I believe in the inherent happiness within each individual and advocate against feeling trapped in life's circumstances.
In 2010, I hit rock bottom, sobbing and desperately seeking answers to what would truly make me happy. That moment marked the realization that I hadn't taken full responsibility for my own happiness.
I was caught in a never-ending waiting game, believing that external achievements or changes would bring contentment. But no matter what I accomplished, it was never enough. Determined to find true happiness in the present, I embarked on a journey of self-exploration. Since then, my life's purpose has been to empower others to create better lives.
My superpower is my energy, enabling me to identify and address what holds you back while nurturing unbreakable self-belief.
I'm thrilled to show you the profound aliveness you can experience. Will you join us?
Invest in Yourself, Embrace Your Aliveness
ALIVE Ibiza is your opportunity to unlock your true potential, heal hidden wounds, gain clarity of thought, and find the courage to take inspired action. Imagine a life where your heart is full, your mind is clear, and you confidently embrace the path that leads to your dreams.
Don't settle for less when more is within your reach. Join us at ALIVE Ibiza, and together we'll embark on a journey of self-discovery, transformation, and lasting empowerment.
Register now and awaken the extraordinary within you.
The VIP Day (Friday 6 Oct—additional to the weekend)
Experience the extraordinary with the exhilarating VIP day at ALIVE Ibiza. Prepare to embark on a journey that will ignite your soul, elevate your aspirations, and unveil the path to a truly remarkable future. This exclusive event, limited to a select few attendees, promises an immersive and life-changing adventure unlike any other.
Nestled within an intimate brunch setting, surrounded by a maximum of just five like-minded individuals, you will find yourself in the company of two extraordinary facilitators, Lydia and Charlotte. These remarkable experts in their field possess the power to unlock the untapped potential within you, propelling your life forward with unparalleled force. Their guidance and wisdom will inspire you to surpass your own limitations and embrace a higher level of impact.
Prepare to be immersed in an atmosphere of boundless inspiration, as Lydia and Charlotte skilfully guide you through a transformative group coaching session. This pivotal experience will leave no stone unturned, unraveling the mysteries of your true purpose and illuminating the precise direction you should be steering your career and life towards. The insights and revelations gained in this sacred space will reshape your perspective and set you on a trajectory towards unparalleled success and fulfilment.
The VIP day at ALIVE Ibiza is tailor-made for those who find themselves entangled in the chains of stagnation, craving a profound change that will liberate their spirits and shape their destiny. If you yearn to unravel the enigma of your true calling before returning home, this is the moment to seize. This exclusive opportunity will grant you the clarity and certainty you seek, unlocking the door to a future brimming with passion, purpose, and unparalleled achievement.
Join us in this extraordinary journey at ALIVE Ibiza, where the boundaries of possibility are shattered, and life-altering transformations become reality. Prepare to be awestruck, as you witness the dawning of a new chapter in your life, where your aspirations are no longer a distant dream, but a vivid, tangible reality. The VIP day awaits, ready to unveil the extraordinary potential that resides within you and catapult you towards the life you were destined to live.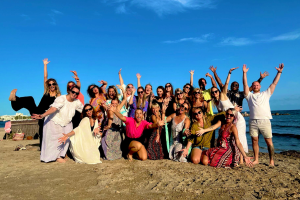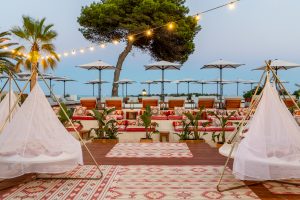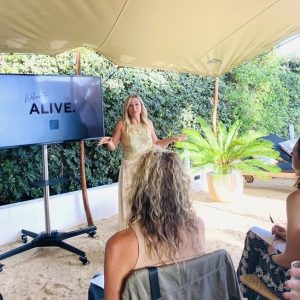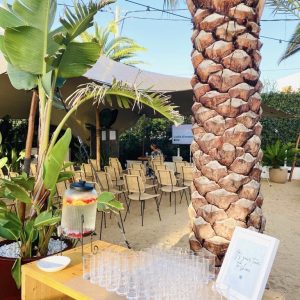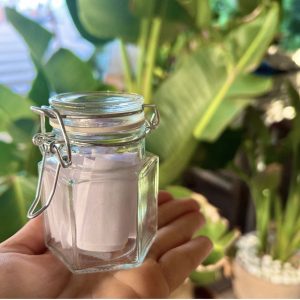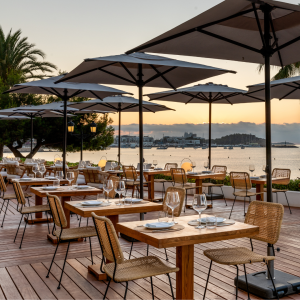 FOR THE FULL AGENDA AND TICKETS CLICK HERE
FAQ's
What's included?
The event includes everything outlined in the itinerary.
What's not included are flights, accommodation, food or drink.
What are the timings?
The arrival time on both days is 9.30 am and we will end around 5.30pm. All though on both days there will be optional early morning activities from 7.30-8.30 and on Saturday evening we will stay at the venue until 7.30 for a meet and greet.
Where is the venue?
The event is being hosted in The Secret Garden at Hotel RioMar.
We have a special discount on rooms which is available from the Thursday to the Tuesday  – click here to book
Where can we stay?
All of these hotels are within walking distance to the venue.
What is the refund policy?
There are no refunds available on tickets, although you can choose to sell your ticket on. If travelling from abroad please ensure you have insurance to cover flight cancellations. No refunds will be made under any circumstances.